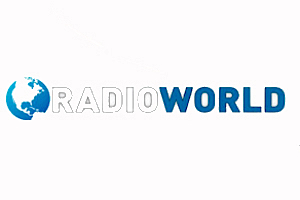 by Joshua Morris, Project Manager, Walters-Storyk Design Group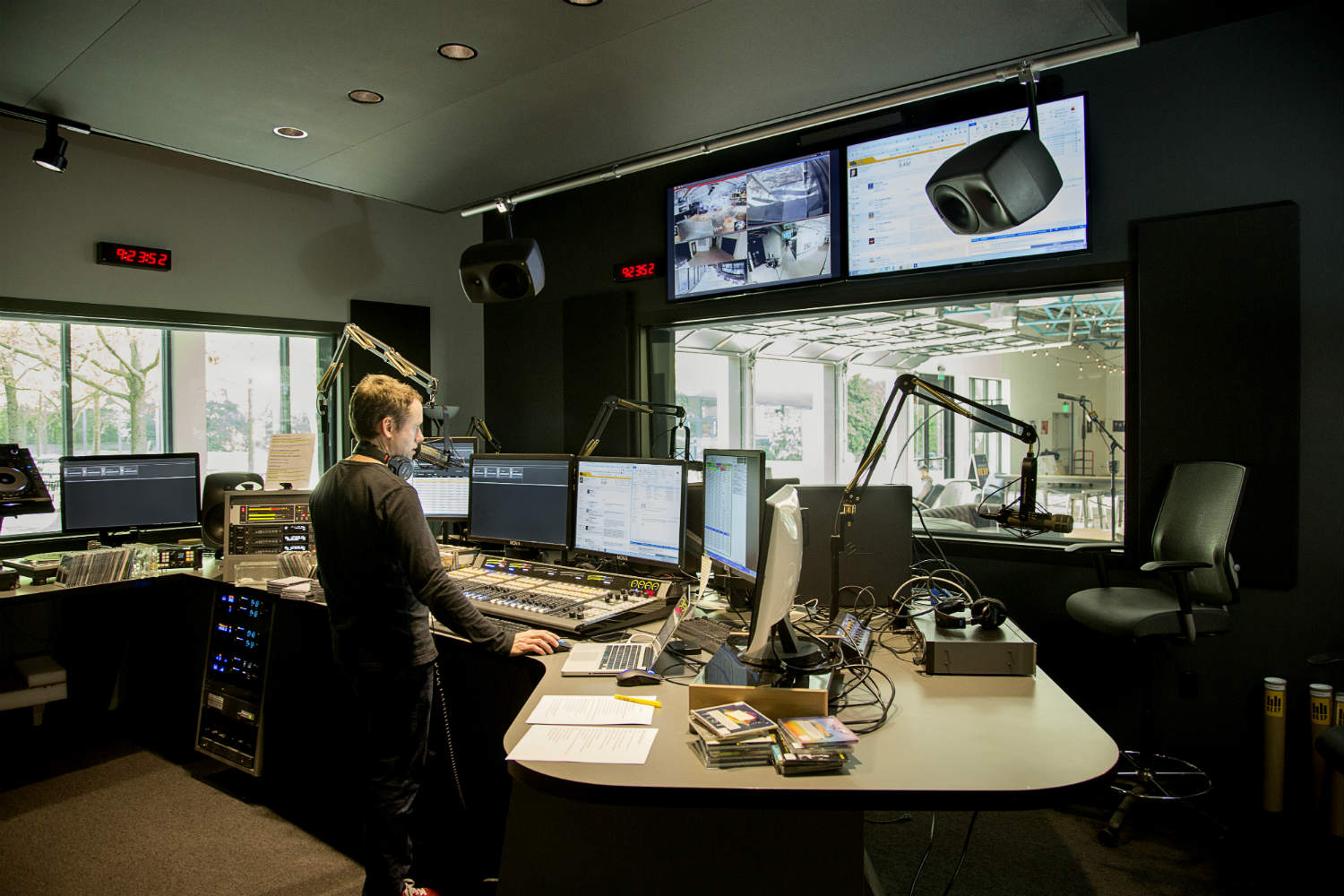 SEATTLE — An essential component of Seattle's celebrated music scene, KEXP(FM) 90.3 exemplifies the significance of public radio for the local, national and global radio/internet listening community. Following a six-year fundraising, design and build program, the new 25,000-square-foot, $15 million, state-of-the-art broadcast/live production complex was completed in April 2016. Located in Seattle Center, home of the iconic Space Needle, KEXP continues to serve is listeners as a primary source of live (and recorded) music, news, and special programming.
KEXP's new complex was created in collaboration between lead designers SkB Architects and WSDG-Walters-Storyk Design Group. The facility features a 400-square-foot on-air DJ booth, a live room, two production studios, two audio and two video edit rooms, a video control room, two DJ iso rooms, a green room, production/mastering, open office space, a library and conference rooms. A 4,500-square-foot reception area was created to facilitate the station's commitment to airing live performances. It includes a stage and room adjacent to the record/retail store and café for an audience of up to 75 fans. The 1,100-square-foot live room designed to support the station's broad live streaming/video production mandate is another integral element of the design. An additional DJ booth for back-up and educational outreach is on the drawing board.
As project manager of this assignment, I knew WSDG's design mandate was to make the studio accessible to the public, ensure the comfort and security of the station's personnel and guest artists, improve the synergy between the studio's aesthetics and its functions, and accomplish these goals within the limits of a realistic but not excessive budget.
We paid particular attention to the needs of the eclectic artists invited to perform live at the station. Whether rock, rap, grunge, country, jazz or some uncategorized future format, they all had to be able to set-up and break down their equipment quickly between 30-minute live sets. Fortunately, because the original structure was designed as exhibit space for the 1962 World's Fair, we had plenty of room to work with.
KEXP's audio/video broadcast systems integration design is based on a dual-application Wheatstone audio for radio and TV system. WSDG AV engineer Federico Petrone specified Wheatstone Glass-E virtual mixer software and a Blade routing system with enhance networked connectivity. The station's extensive assemblage of equipment includes an Avid S6 control surface and Pro Tools/HDX DAW, 32-channel Yamaha LS9 console, Nexo PS15-R2 15-inch two-way speakers with PS subwoofers and a substantial collection of outboard equipment ranging from Grace Designs, Millennia, Neve mic preamps, compressor modules from API, Great River, Neve and LaChapell, 500 series EQ, plus kit from Eventide, Empirical Labs, SPL and Bricasti.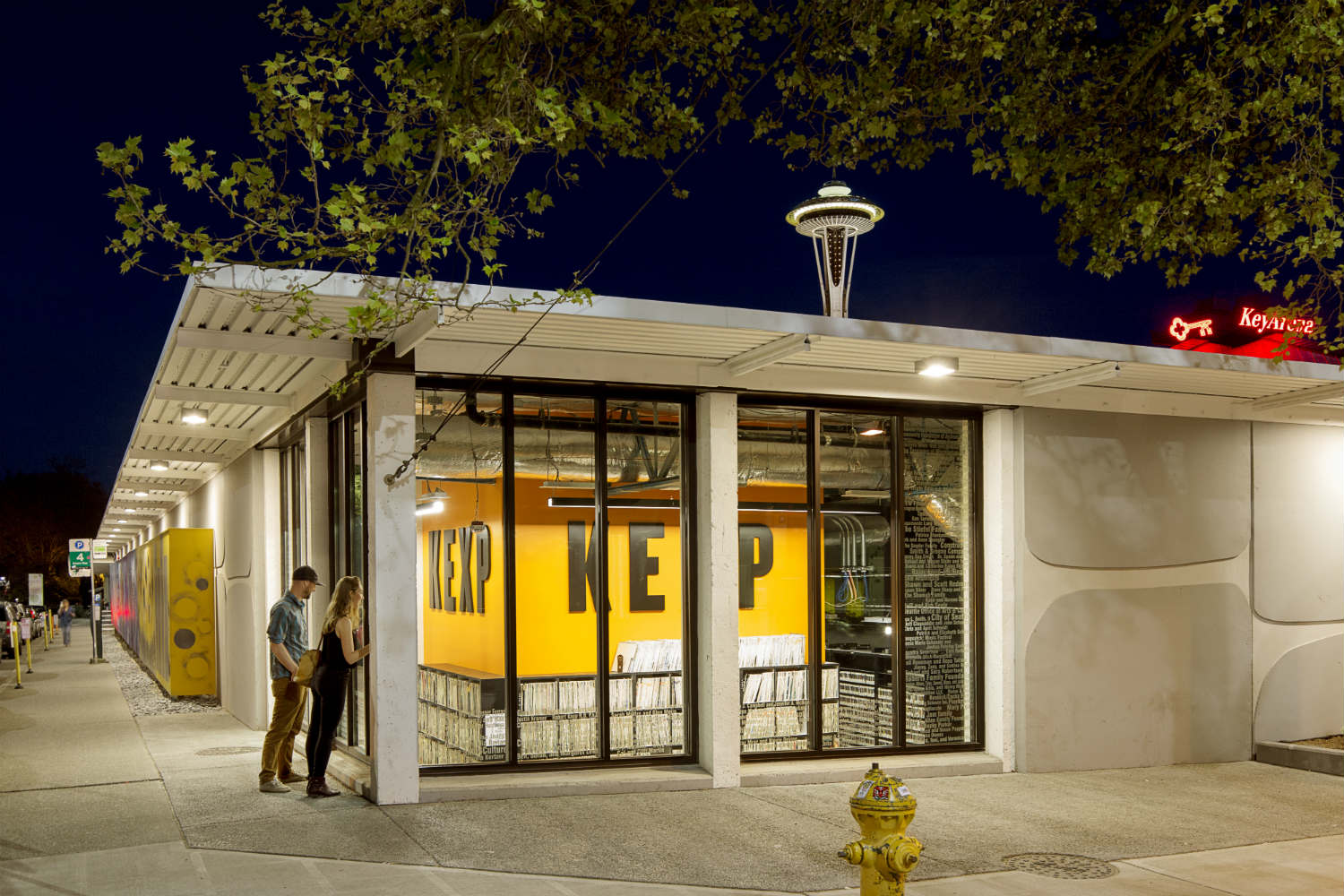 Commenting on the project, WSDG founding partner John Storyk remarked, "We were pleased when SkB Architects' co-lead designer/co-founders Kyle and Shannon Gaffney and Steve Olson invited us to participate in this significant assignment. This was a smooth, efficient and totally supportive collaboration. These technical facilities represent nearly 60 percent of the overall footprint of KEXP's new facility. SkB's level of understanding and appreciation for acoustic issues, and an infinite number of related concerns was outstanding. Every member of the project team was an extraordinary professional, from general contractor Sellen Construction, to project management by Costigan Integrated, this team was first tier. KEXP has already aired (and streamed) live performances by such diverse artists as Ben Harper, Bob Mould, Andrew Bird, Wussy and Dengue Fever. We're told they all sounded great, and they were all delighted with the venue."
WSDG was also privileged to work with an outstanding group of broadcast professionals. KEXP Executive Director Tom Mara, CTO Jamie Alls, Operations Manager Chris Kellogg and Broadcast Services GM Ethan Raup were deeply committed to the goal of making KEXP's new home handsome, and future-proofed.
KEXP has served listeners for over 40 years. This new facility will play a pivotal role in helping continue their important work.