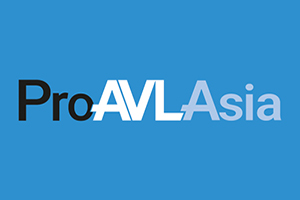 Feature: Moving on up
WSDG has designed a new recording facility in China building on an already established relationship. Caroline Moss reports
TC Zhou knows a thing or two about running a studio. His first enterprise was in Foshan, in the southern province of Guangdong, in 2003. Four years later he opened Tweak Tones studio, a facility in Beijing crammed with vintage recording and mastering equipment, with a mix room designed by global studio design company, WSDG. Zhou has again branched out, opening Studio21A in the leafy Jin Tian Industry Park, which hosts a number of TV and film production companies.
The 520m2 Studio 21A incorporates five separate facilities, three of which have received the WSDG treatment. On the ground floor of the new building, the largest, Studio A, features a Neve-equipped control room and an 89m2 live room that can accommodate large recording sessions. Upstairs, the smaller Studio B is earmarked for smaller sessions and Studio C is a mastering suite with a vocal booth. The other two studios, D and E, have been designed by Zhou himself.
The newbuild facility at Jin Tian was acquired in March 2018. WSDG came on board at the beginning of the project, when the building was just a shell. Zhou worked closely with WSDG partners – director of design, Renato Cipriano, art director, Silvia Molho and project manager, Alan Machado – to create his ideal facility.
'I sent them some references of how I wanted the studios to look, but I like the WSDG style and interior design work, so even without the references I think they would have done a great job,' says Zhou. 'This was a big project for WSDG and they worked lightening fast on it. They started in March when I got the lease and they sent me the entire construction file in late May.' Following an initial visit by WSDG to the site, the company used Autodesk's Revit building information modelling software to communicate and work out the design of the studios.
'TC was deeply involved in the development process,' adds Cipriano. 'His design preferences were spot on, and he provided us with excellent drawings and helpful insights into the building itself. He also had solid architectural, technology and contractor recommendations. For example, his suggestion to install functional isolation windows enabled us to provide fresh air for the live, control and mastering rooms.'
Much of the equipment for the studio complex was provided by MaiTian Digital, including the 72-channel vintage Neve 88RS analogue console in Studio A. MaiTian's Liu Jia helped to design and build the audio systems, which included a heavy modification of the Neve patchbay to suit today's recording and mixing workflow. 'I've used the Neve 88RS in other studios and I like it a lot, especially the channel compressor,' he says.
The main monitor system in Studio A is an Augspurger Classic 215H-SUB218-SXE3 system with three-way active DSP, which was custom-made for Zhou in his favourite Audi Daytona Gray, with Yamaha NS10 nearfields. An Antelope Orion 32 AD/DA converter running Dante combines with Focusrite RedNet 5 and RedNet 2 interfaces to provide a 64-channel analogue I/O system, while Dante is also the backbone of the studio's cue system, KLANG:fabrik, which allows musicians to control their mixes via a smartphone and to receive individual 3D mixes.
Studio B, another striking WSDG design featuring wood and fabric in neutral tones of white and dark grey, boasts a second classic British analogue console, this time an SSL. The control room has been installed with a 48-channel Duality Delta with a Pro Tools HD Native system, with Prism Sound ADA-8XR and Antelope Orion 32 converters, Reflexion Arts RA239 main monitors with a BX1 subwoofer and Yamaha NS10 nearfields.
Studio C, the mastering room, has been installed with a Maselec MTC-1X stereo mastering console, Lipinski L-707A Signature main monitors and Amphion One15 nearfields.
'TC made a point of requesting a pair of prized Lipinski L-707A monitors, and he was very pleased with the precisely tuned, perforated wooden frequency absorber panels we installed at the front of the mastering room to provide the studio with a cool contemporary vibe,' says Cipriano. 'The floors, walls and ceilings of all the rooms in the complex are completely floated, and a third layer of filled concrete block was set on the perimeter of vocal booth C and the live room to permit unimpeded independent work in all rooms simultaneously.'
There are two further studios at 21A, both of which have been designed by Zhou himself. As well as being a standard recording and mix facility, Studio D has also been equipped with a 5.1 system, with an Avid Pro Tools S3 control surface, a Crane Song Avocet monitor controller and a monitor system of Barefoot MicroMain27s and ProAC SM100s. Meanwhile, Studio E, which is connected to the live room of Studio A and can be used as its secondary control room, has been installed with a Trident 88 analogue console and Reflexion Art 288M main monitors and ME-Geithain RL906 nearfields.
The studios are networked via Focusrite's RedNet 2 and RedNet 5 audio-over-IP interfaces, allowing all live rooms and booths to be connected to any of the control rooms. 'This is quite new for Chinese studios, most of which are connected by typical analogue wiring,' says Zhou, reiterating that while he is a huge fan of analogue sound, he also appreciates the functionality and convenience of digital.
A microphone inventory includes models from AKG, Audio-Technica, beyerdynamic, Shure, Neumann, Sennheiser, Coles, Brauner, DPA and Telefunken, as well as Neve, BAE, Chandler, API and Spectra Sonic mic amps.
As well as making sure all studios benefit from as much natural daylight as possible, with large windows between studios and control rooms, Zhou has built in useful features such as a dedicated cable storage room with a soldering station for making cables. And while he's made sure his facility is equipped with the latest in studio design and audio technology, he is particularly enthusiastic about his Lutron lighting control system. 'I can control the whole studio from my phone; it's so important to me,' he says. 'Interiors and visuals are very important for commercial studios and, of course, lighting is a part of that.'
Ultimately, Zhou is very happy to have a permanent base from which to work again. 'We haven't had a studio for a year, and we have eight engineers; we've all been working on the Cloud out of our homes,' he says, adding that the team mixed an incredible 700 songs in this way over the course of the year. 'So I'm confident that we will have plenty of work to fill the new studios, and that this is now one of the best studios in Beijing, along with 55TEC, also designed by WSDG.' (See Pro AVL Asia, September–October 2017.)
Studio21A got off the ground quickly, with sessions underway even as the building work was being finished. With the careful planning and design that's gone into it, Zhou has created a studio complex that provides the space and flexibility to function well into the future.