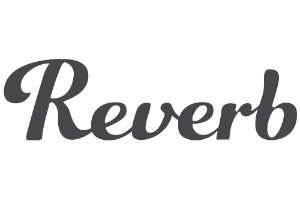 Welcome back to Show Us Your Space, our series where we invite musicians and producers of every kind to share their studios and surroundings with us.
Today's installment is a special one and features the historic New York music institution Electric Lady Studios.
Electric Lady was built and conceptualized by Jimi Hendrix, and as you'll see below, the facility has played host to a truly epic cast of artists over the years. While the music industry and recording landscape have evolved significantly since Jimi's time, the Electric Lady of today still stands as one of the most in-demand and revered studios in the world.
Walking through the multi-leveled, multi-studio facility, there isn't an inch or corner that doesn't have some story to tell. The live rooms are stocked with historic pieces of gear, while every wall is covered with artifacts from the studio's history and its many legendary clients.
On a recent visit, our host and studio operator Lee Foster gave us a glimpse of the newly opened Studio D on the upper level of the building. With an array of gear curated by Dan Auerbach, the new space has already become a favorite of A-list acts such as U2 and St. Vincent.
A massive thank you to Lee and the Electric Lady team for giving us this unprecedented access and inside view of the studio. We hope you enjoy the tour as much as we did.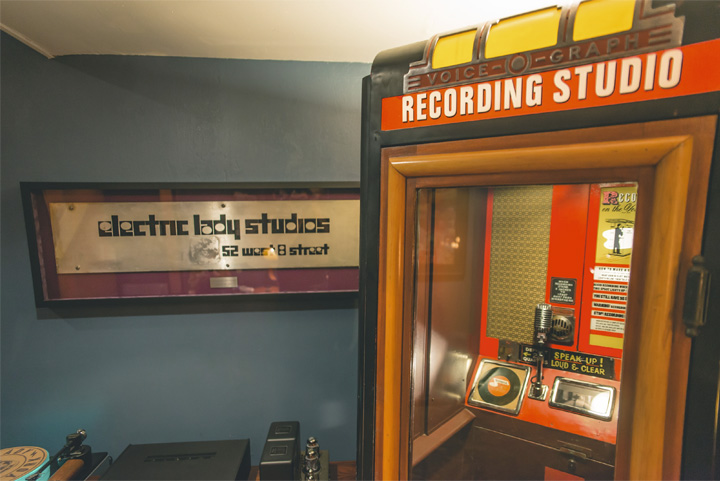 Welcome to Electric Lady Studios. For those who don't know us, Electric Lady was built by Jimi Hendrix in the late '60s and officially opened on August 26,1970, in New York's famed Greenwich Village. Jimi made his last recordings here and the studio has been making history ever since.
I'm Lee Foster, partner and overseer for the facility and brand.
I usually start by telling people about the many famous records that were made here: Talking Book, Horses, Young Americans, Combat Rock, Back In Black, pieces of Physical Graffiti and Houses of the Holy—they're all albums that don't need any explanation beyond their titles. Listen to the opening lines of The Rolling Stones' Emotional Rescue album and hear Mick shout, "Hey, what am I doing standing here on the corner of West Eighth Street and Sixth Avenue?" It's a reference to the cross streets of the studio's location.
Weezer's Blue Album was recorded here, as was much of Dave Matthews Band's Before These Crowded Streets. In 1998 and '99 D'Angelo's Voodoo was recorded and mixed here in its entirety. The list goes on and on.
More recently, Electric Lady has helped produce Daft Punk's Random Access Memories, Kanye's My Beautiful Dark Twisted Fantasy, Beck's Morning Phase, Adele's 25, Frank Ocean's Blonde, and Lorde's Melodrama. Some personal favorites of mine include Ryan Adams' Prisoner, Fleet Foxes' Crack Up, and St. Vincent's Masseduction. I literally get to watch my personal record collection being made. It's incredible.
Many thanks to Reverb for having us here. You'll see lots of equipment in the photos, but I've opted to point mostly to the history and personality of the space.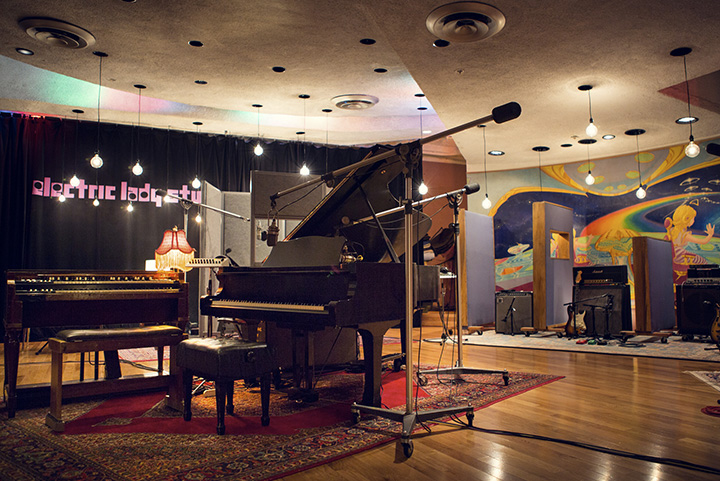 This is Studio A, the room Jimi had designed and built to his specific taste. People often ask me which songs he recorded here before he passed. My favorites are "Freedom," "Angel," and "Dolly Dagger," which were released posthumously on the Cry of Love and expanded First Rays of the New Rising Sun albums. The room has seen little aesthetic change since it was first built, and has lots of curved, round surfaces and windows per Jimi's detailed wishes and instructions.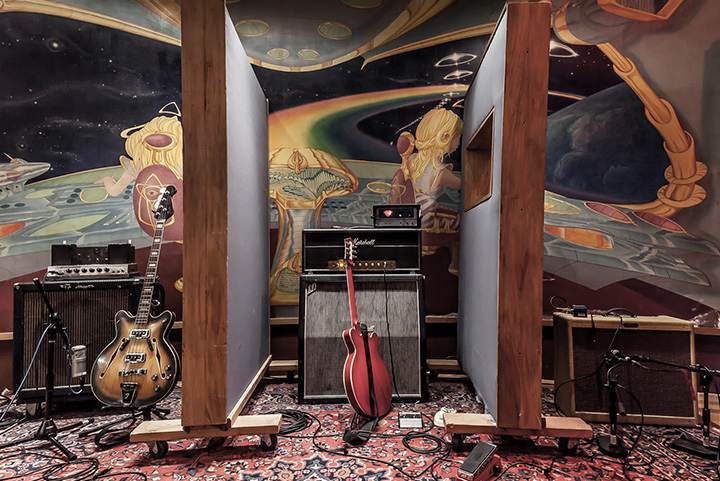 This is a photo of the south wall in Studio A. The live room is circular with a mural opposite the control room that looks like you're peering through a window into space. Jimi loved sci-fi and commissioned Lance Jost to paint a cosmic, futurism-inspired view for session inspiration. The guitars are a Vox hollow body and Coronado bass. Mark Ronson left them years ago and thankfully still books time here to play them. Mark has a deep history here. His step-dad is Mick Jones, guitarist for Foreigner, who recorded their fourth studio album 4 at Electric Lady in 1981. Mark recalls his first ever visit to a recording studio was at Electric Lady with his dad Mick around that time. He returned here just last year with Lady Gaga to produce her newest album, Joanne.
wsdgelectrcladyhendix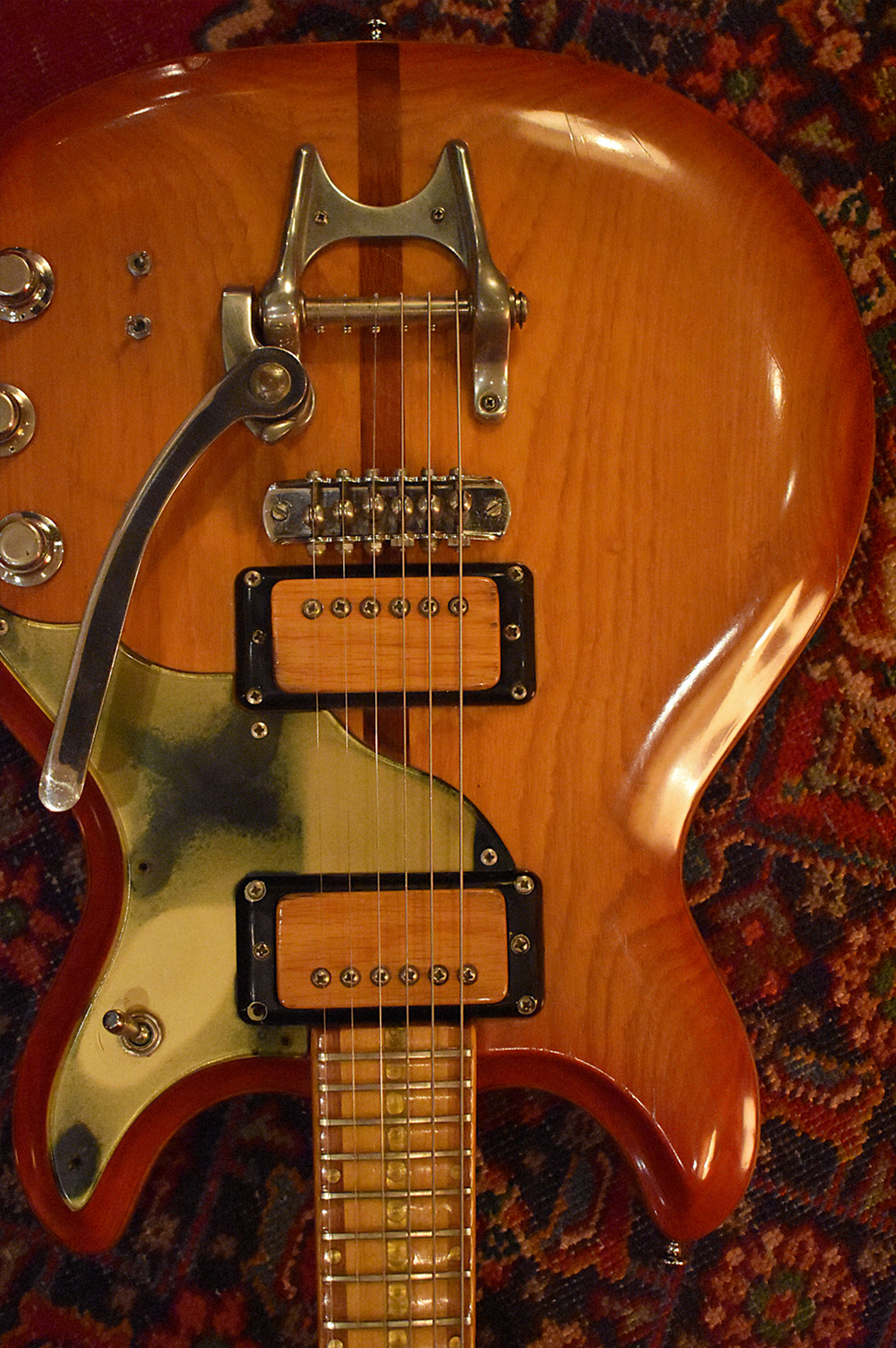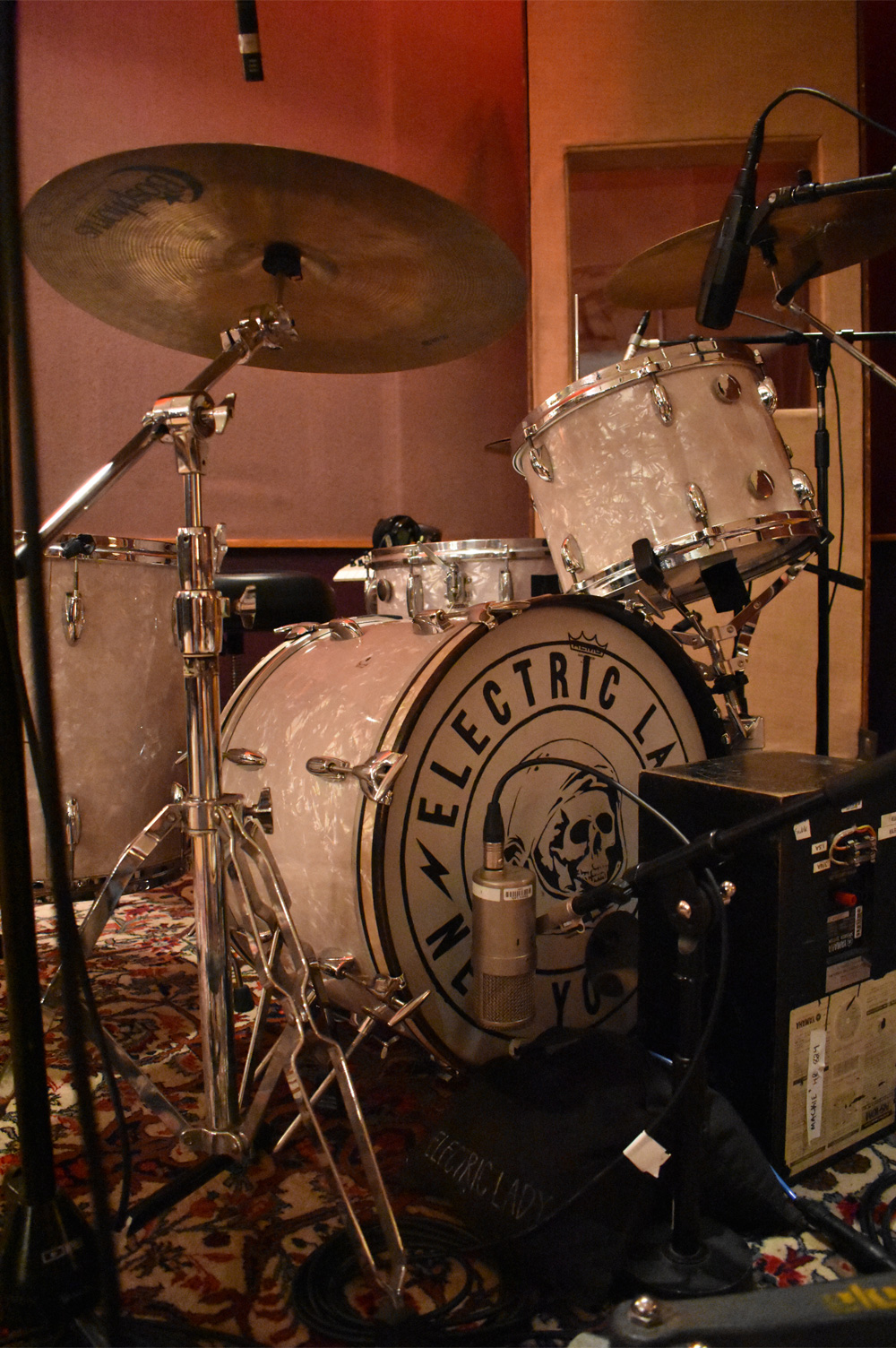 This Gruggett guitar was given to me by Ryan Adams. Bill Gruggett was a Bakersfield-area guitar maker in the 1960s with affiliations to the Mosrite and Hallmark companies. He established his own line in 1967, but the company folded one year later. This particular guitar (along with a 12-string acoustic and mandolin) showed up at the studio after Ryan had finished recording Easy Tiger here. I thought maybe he'd sent them in preparation for more recording, but when no one called to schedule sessions, I called him to check in. "I thought they should be yours," he said. "I got my songs out of them, so it was time to hand them off." He likened them to a magician's wand and the sharing of them between sorcerers. It's one of my favorite memories.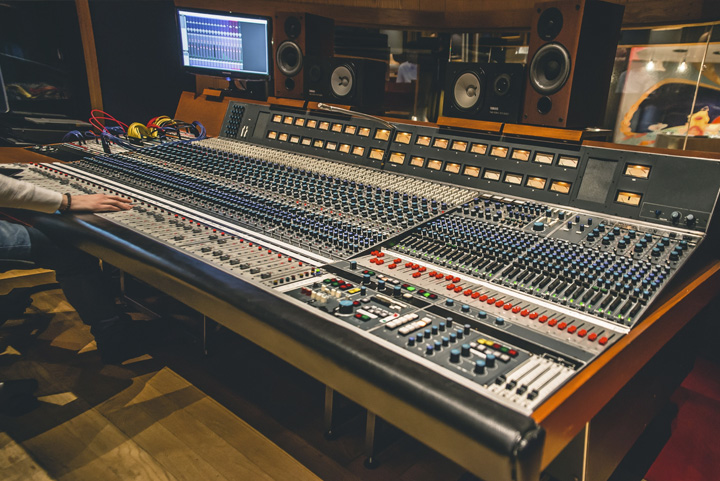 Our Wurlitzer was purchased from Muscle Shoals Sound Studio. We have a photo of Bob Dylan playing it during his Slow Train Coming sessions there in 1979.
The stairway to our subterranean Studios A and B with a lone photo of Jimi to remind you to turn on your awesome for the session ahead.
wsdgelectrcladyhendix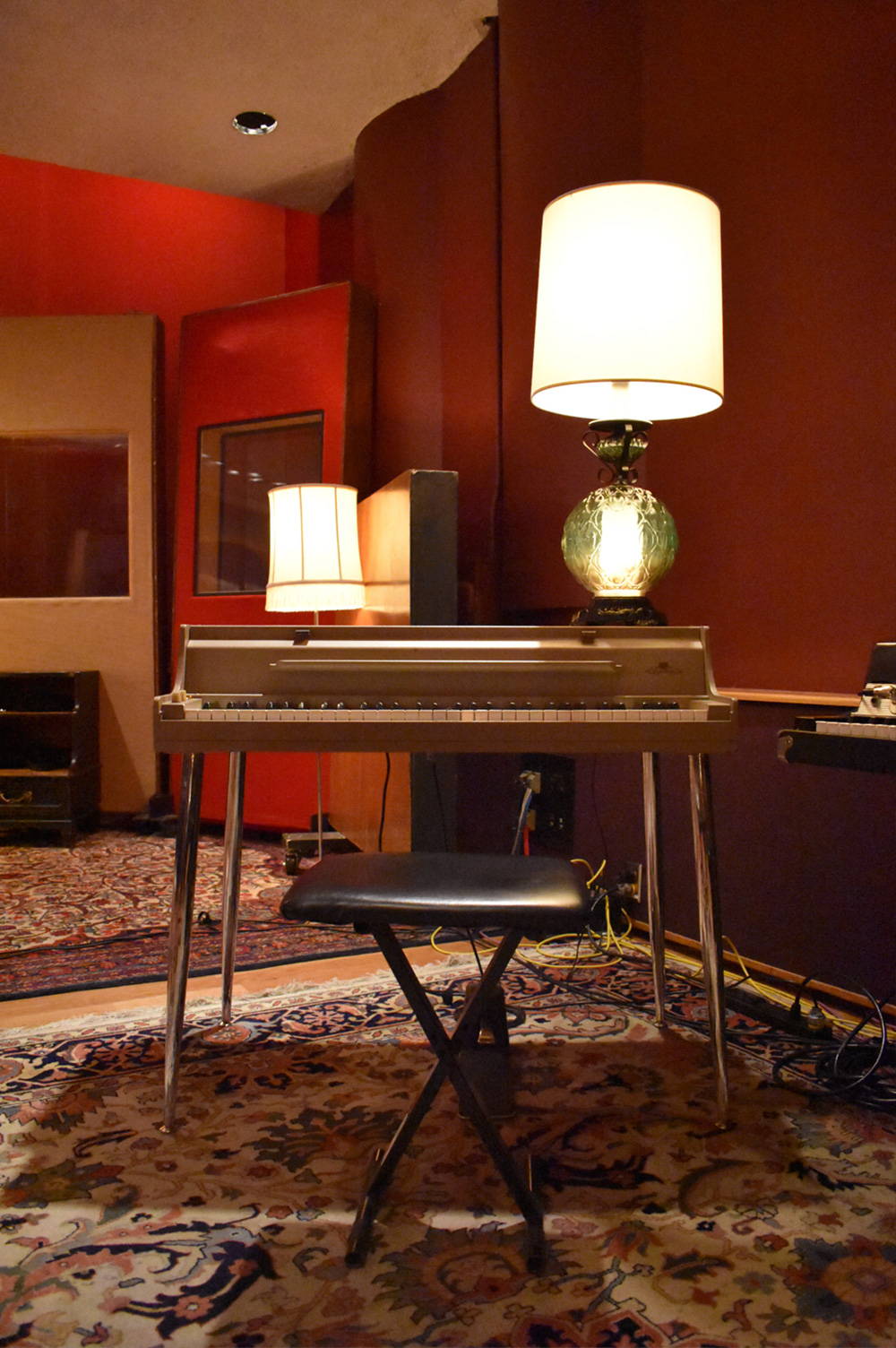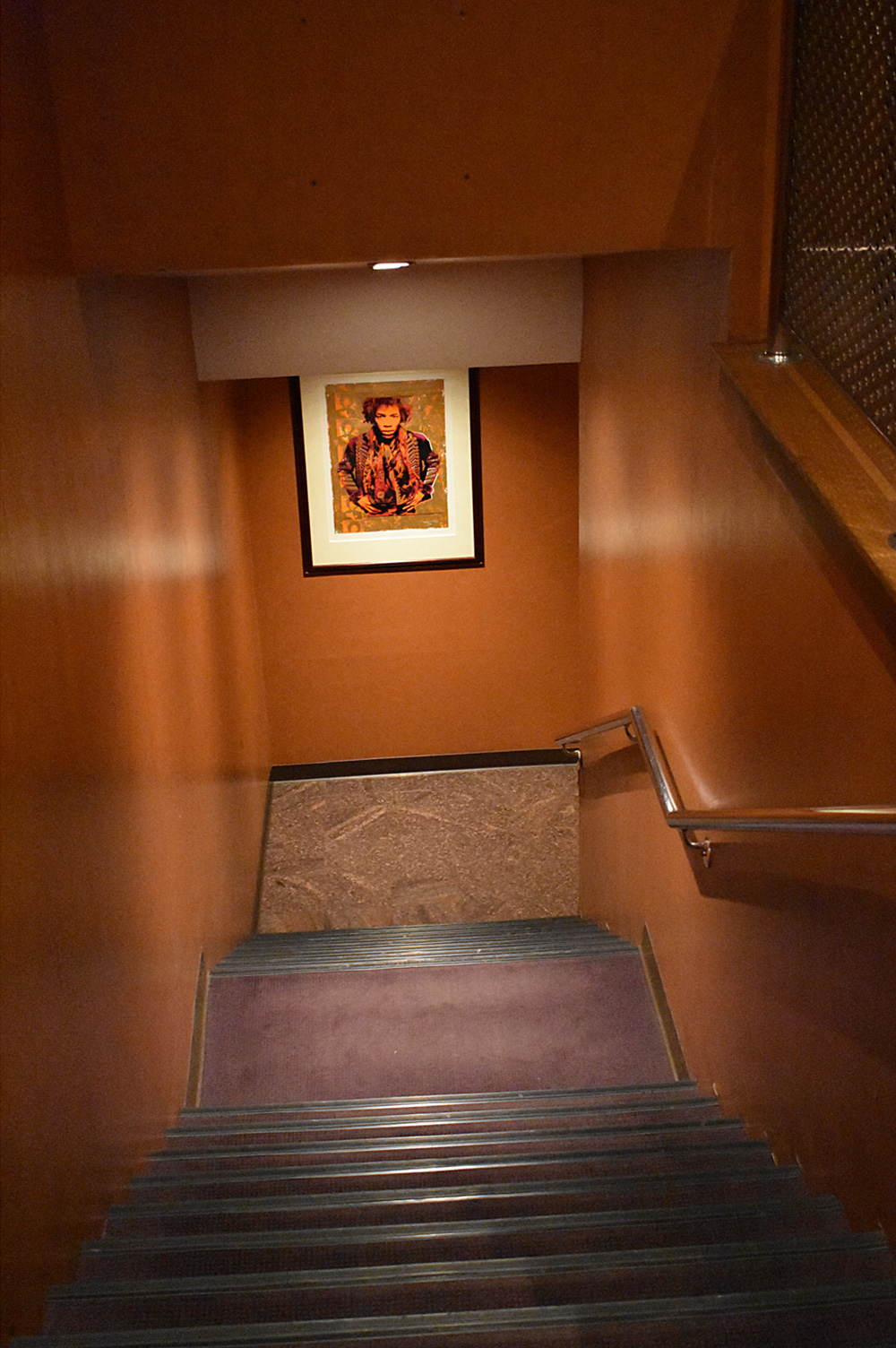 In Studio B you'll find our custom purple SSL 9080 in Studio B, the only one of its kind.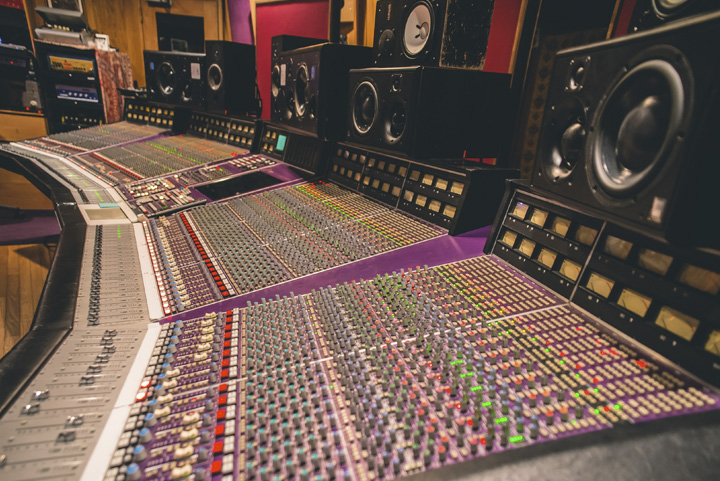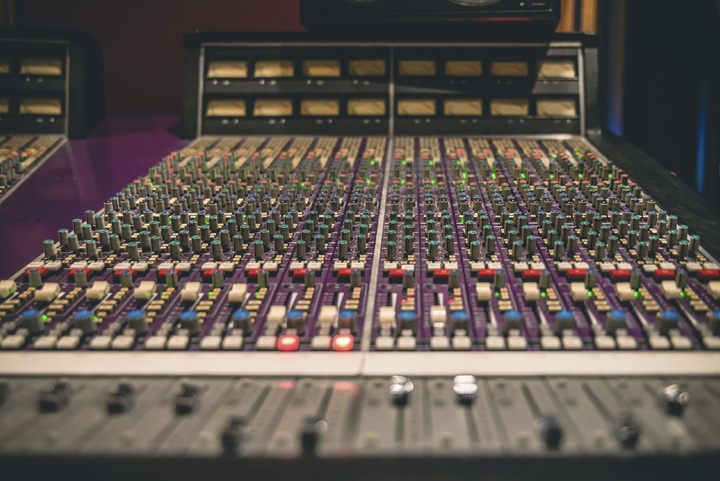 Here's j