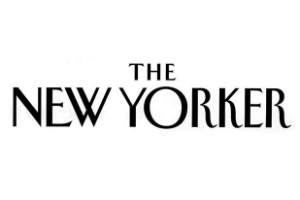 By signing artists like Adele and Vampire Weekend, the label banks on long-term potential instead of chasing viral hits
Richard Russell, the head of XL Recordings, walked into a small recording studio in West London and found a woman named Caroline Simionescu-Marin sitting, cross-legged, atop a rack of audio equipment. Russell is known for signing distinctive and driven young artists, from M.I.A. to Vampire Weekend to Adele, and on this drizzly August morning he had come to hear some music that Simionescu-Marin wanted to play for him. They traded gossip about Zayn Malik's departure from One Direction while a studio manager served egg sandwiches, and a sound engineer cued up track files on a large console.
Simionescu-Marin, an energetic twenty-two-year-old, was dressed in a black sweatsuit. A radio host and a concert promoter, she had spent much of 2016 recording budding rappers around London. XL executives were planning to release a compilation of the material, and, struck by her entrepreneurial spirit, they had offered her an artists-and-repertoire job, which involves scouting for new talent. When Russell first met her, he recalled to me, they "talked about the idea that you don't want to sit around in music waiting for permission—waiting for someone to give you the right excuse." He was eager to hear the results of her foraging. She had titled the compilation "New Gen," after her radio show.
Russell, a forty-five-year-old with a slight frame and boyish features, was dressed in an olive long-sleeved shirt, thick violet socks, and the kind of yarn bracelets that a sensitive high schooler might wear. As he slipped off a pair of tan Nikes and swivelled in his chair, Simionescu-Marin informed him that she'd already played "New Gen" for others at XL. Some of them had suggested shortening it. Subtly, she asked Russell for permission to reject the advice. "I don't want to just pick the ten best songs," she said. Such editing, she continued, would trivialize months of work. She was determined to capture the sounds of a diverse movement.
"Everyone at the label is quite used to 'Cut it down, cut it down—short, short, short,' " Russell said, after a moment's consideration. He spoke with a chirpy, welcoming intensity. "You can sprawl a bit," he said. "Especially at the start of something."
Russell grew up in a northern suburb of London, and did some sprawling himself. As a teen-ager, he spent weekends combing through record shops, launching pirate radio stations, and promoting his own parties—"putting on clubs," as he called it. He collected imports of rap records from New York, and followed the "mongrel British hybrid" sounds of garage, jungle, and drum 'n' bass, seeing firsthand that local music scenes could have a global reach.
In the studio, "New Gen" began playing, and it was filled with such sonic collisions: knotted slang from various Caribbean enclaves around London had been infused with the slow-rolling drums and sinuous bass of Atlanta hip-hop. Whenever Russell heard something that he liked, he nodded thoughtfully. But as the tracks played he began offering criticisms veiled as encouragement: "The drums are pretty wrong—in a good way"; "It takes some balls to do that."
He was most impressed by the album's pop instincts. "My Ways," a twinkling cut by a South London rapper named AJ Tracey and a singer called J. Warner, sounded innocently commercial, recalling American R. & B. of the early aughts, which is still esteemed in London night clubs. Tracey's lyrics were filled with quippy turns of phrase. "Now I'm doing Plan A with the music," he rapped. "I used to rave up in Plan B"—the name of a now shuttered club in South London.
"Lyrics are such a fundamental part of my listening," Russell told me later. "This is what you get from being a teen-age rap fan. There's other types of music people grab upon where you don't really need to listen to the lyrics. But if your musical teen-age education is Rakim you can't not be listening to the words."
Russell took control of XL, which started as a niche dance label, in 1994, and he remains its top executive. But he no longer maintains daily oversight of the company, and has begun devoting himself almost entirely to producing music of his own. When I visited London, he spent most of the week working on his début album. Russell didn't consider this a radical shift: he'd always seen himself as a creative person who had sidestepped into an executive role, letting artistic intuition drive corporate decisions. He is proud that XL has a different ethos than the "Big Three" American labels—Universal, Sony, and Warner—which often shape musical careers with the market foremost in mind. Major-label executives, Russell likes to say, are devoted to shareholders, not listeners. As I observed him taking in "New Gen," it was hard to tell whether he was listening as a boss or as a fan.
"That's quite a bit of work you've got there," he said, as the last track faded away, indicating both that he liked the album and that the album did feel long. Simionescu-Marin, sensing his point, proposed recording comical skits, which are often used to break up the continuous flow of beats on a rap album.
Russell asked her if anyone had recorded video footage during her studio sessions.
"We've got loads," she said.
"You might already have skits there," Russell said. He suggested that she listen to all the candid footage of her expeditions—"meaning, look away from the screen"—in the hope of finding snatches of dialogue to insert between tracks. "People are just so bloody funny," he continued. "Unless you're trying to be funny. Then it's not funny. When you try to write dialogue, you get lots of clichés, don't you? But, when you ride the Tube, every line you overhear people say, it all sounds original. People are naturally original."
Just as major movie studios tend to finance only films with strong projected box-office returns, major record labels prefer to avoid risk, especially in an era when digital streaming has slashed profit margins. Executives mine social-media data to identify the next viral sensation, or pair unknown acts with established producers and songwriters to manufacture hits. Independent labels, conversely, operate almost entirely on risk. They sign smaller acts in genres for which commercial expectations are modest, and rely on the occasional breakout success to keep the operation afloat. On a major label, fledgling artists may feel constrained by the demands of a multinational corporation—or neglected, as executives cater to dozens of high-profile acts. On an indie label, artists enjoy more creative freedom, but they can feel limited by smaller budgets, which don't allow for the marketing that attracts large audiences. This creates a maddening dichotomy: sign to a powerful label without taste and sacrifice artistry, or sign to a tasteful label without power and sacrifice reach.
XL, Russell told me, was a "hybrid." He explained, "As an artist, what you want is a record label with the musical integrity and the aesthetics of those small indies, but with the drive and ambition of those big labels. They were not typically found in one place. You were getting one thing or the other. But, for the type of artist who was going to be the best type of artist, you didn't really want to compromise on either one of those things."
Russell allows such artists to develop with minimal interference. XL has unusual patience. This year, it has been shepherding a series of spare, eerie releases from a Venezuelan electronic producer named Arca, who has worked closely with Björk and Kanye West. In February, Pitchfork heralded one Arca track, "Piel," as "shockingly new," observing that its romantic melody "dissolves into a puddle of oozing beats and jumbled clanks." Arca's sales have been small, but he has begun to build a devoted following, and other producers have echoed his sound. XL's discoveries often slip into the mainstream without having hit singles: Vampire Weekend has never had a track in the Billboard Top 100, but the band has sold nearly two million albums. Adele, who signed with XL at the age of eighteen, is the label's sole megastar. Her most recent album, "25," sold twenty million units, an almost unfathomable number in the era of digital streaming. Russell has prospered along with his artists: in 2015, the London Times estimated that his stake in XL was worth more than a hundred million dollars.
Part of the label's allure is how comfortably a pair like Arca and Adele can share space on its roster. For an aspiring musician, signing with XL confers legitimacy. Jonathan Dickins, who manages Adele and the guitar antihero King Krule, called a deal with the label "the Holy Grail." Zane Lowe, a host of Beats 1, Apple's radio station, described XL to me as "the most consistently tasteful label," and he praised Russell's unmatched "ability to work with strong artists of strong opinions." In 2008, Thom Yorke, of Radiohead, released his first solo album through XL, telling Pitchfork that he had partnered with the label because it was "very mellow" and had "no corporate ethic." Radiohead now distributes its music through XL as well. Last fall, Frank Ocean chose XL to release the vinyl and CD versions of his lush, idiosyncratic new album, "Blonde." Ocean's previous label, Def Jam, had reportedly been perplexed by his music, and had focussed on such superstars as Justin Bieber.
Russell rejects the notion that record labels should be engineering highly consumable songs; instead, XL aims to identify highly consumable artists who have "uncompromising vision." In this sense, XL operates more like an art gallery than like a record label, banking on a musician's long-term potential rather than on immediate returns. After signing the indie-pop minimalists the xx, Russell explained to his staff, "People have tried things with their sound to flesh it out, but all they need is someone to record it." He tapped Rodaidh McDonald, a young producer, to build and manage a new in-house studio where the band could work free of constraints. Jamie xx, one of the band's members, recalled in an e-mail, "The first time we rehearsed in there, it was literally just a garage, but just through the wall was the XL office, buzzing away and always playing great music, so it was an inspiring place even then. Gradually, it was soundproofed, and Richard put his mixing desk in there; you could see the office through a window that was put in. It was still pretty bare bones, but that was perfect for us."
The label is defiantly choosy, passing on many performers with strong music, large followings, well-connected management, and success at other companies. Caius Pawson, an A. & R. executive who has worked at XL for ten years, admitted, with a laugh, that he'd delivered only two acts to the label so far: the xx and the British singer FKA Twigs, who takes a grisly electronic approach to R. & B. (He has also worked closely with Frank Ocean.) "And I think I've got a pretty good track record!" Pawson said.
Russell prioritizes artists whose music is fundamentally original but also has "threads" of connection with past musicians he admires. This prevents XL from becoming too random in its adventurousness. Ben Beardsworth, the company's managing director, shares this mission, but he told me that he also aims "to deliver commercial success." The two men complement each other: whereas Russell devotes himself to aesthetics, Beardsworth has the financial pragmatism that enables the label to take risks.
In 2014, XL offered a contract to Powell, a British producer whose hard-edged electronic music is not aimed at mainstream audiences. (When staffers listened to his vinyl pressings, they couldn't tell if the jagged scratching noises they kept hearing were intentional or the result of manufacturing errors.) Powell told me that he was initially apprehensive about having to keep up with the likes of Radiohead. He recalls telling Beardsworth, "I hope you're not expecting me to sell millions of records here. I don't want to be judged on things that are beyond my control, because I only know how to make the music that I make, and there's a limit to where that can go." Beardsworth responded, "We only need to worry about making a cultural impact. In my experience, once we've done that the financial side tends to work itself out."
In 2006, Russell stopped in at Cherry Jam, a small West London club, to see a teen-ager named Adele Adkins perform. He'd heard a few self-recorded demos that she'd posted on her MySpace page. She performed an acoustic set, and he recalls getting "such a feeling of confidence from her, and about her." Russell introduced himself, and she asked him what he thought of her performance. He told her, "I don't think you could do a bad show, because it's just gonna be you." She joined the label shortly afterward.
By 2010, Adele was a star, and working on her second album, "21." She drafted several upbeat pop demos, but felt uninspired by them. After she went through a breakup, she started from scratch, reconceiving the album as something far darker and more personal. "My decision was potentially dangerous territory, in terms of budget and inner-circle expectation," she said, in an e-mail. "I nervously went to see Richard, and he truly treated me like an artist. There was zero record-exec bullshit or hidden agendas, other than that he trusted me to make the right decision for myself." She added, "He builds the vessel, but we are the captains."
Major labels increasingly drop artists after one flop, but record deals at XL, Beardsworth said, allow an artist to continue releasing material even "if it's not sticking commercially straightaway." He called XL deals "sensible," adding, "An economic equilibrium needs to be maintained, or else everything'd start running off the rails." The gigantic success of Adele has surely helped bankroll many of the label's vanguard projects, but Russell and Beardsworth, perhaps out of pride, insist that other factors have been more critical to their profit margins: among them, maintaining a markedly low number of signings and releases per year. Russell said, "Normally, in business, there's this growth thing. This growth bullshit. Not everything is meant to grow! 'Gotta be bigger, gotta be bigger, gotta be bigger.' But there aren't any shareholders at XL, so there's no one there to say that. And it's, like, why should it grow? It shouldn't grow. It should be this size."
In conversation, Russell dodges cliché in real time, pulling back from overstatements and providing counterarguments to his own arguments. He told me that he didn't agree with villainous portrayals of major labels—"it's too simplistic"—but added that he couldn't imagine joining one, either. "That wouldn't have worked for me," he said. "And it wouldn't have worked for them." When I asked him what, exactly, made an XL artist, his answer was both romantic and evasive. "I used to think everyone loved and understood music, and had this deep feeling and deep passion for it," he said. "And then I realized, All right, not everyone has that. Some people just like the thing they hear on the radio. They're not listening to the words, they're just into it, and that's fine. But w