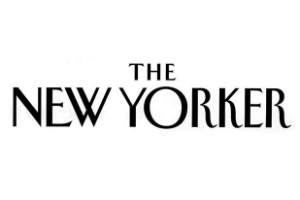 By signing artists like Adele and Vampire Weekend, the label banks on long-term potential instead of chasing viral hits
Richard Russell, the head of XL Recordings, walked into a small recording studio in West London and found a woman named Caroline Simionescu-Marin sitting, cross-legged, atop a rack of audio equipment. Russell is known for signing distinctive and driven young artists, from M.I.A. to Vampire Weekend to Adele, and on this drizzly August morning he had come to hear some music that Simionescu-Marin wanted to play for him. They traded gossip about Zayn Malik's departure from One Direction while a studio manager served egg sandwiches, and a sound engineer cued up track files on a large console.
Simionescu-Marin, an energetic twenty-two-year-old, was dressed in a black sweatsuit. A radio host and a concert promoter, she had spent much of 2016 recording budding rappers around London. XL executives were planning to release a compilation of the material, and, struck by her entrepreneurial spirit, they had offered her an artists-and-repertoire job, which involves scouting for new talent. When Russell first met her, he recalled to me, they "talked about the idea that you don't want to sit around in music waiting for permission—waiting for someone to give you the right excuse." He was eager to hear the results of her foraging. She had titled the compilation "New Gen," after her radio show.
Russell, a forty-five-year-old with a slight frame and boyish features, was dressed in an olive long-sleeved shirt, thick violet socks, and the kind of yarn bracelets that a sensitive high schooler might wear. As he slipped off a pair of tan Nikes and swivelled in his chair, Simionescu-Marin informed him that she'd already played "New Gen" for others at XL. Some of them had suggested shortening it. Subtly, she asked Russell for permission to reject the advice. "I don't want to just pick the ten best songs," she said. Such editing, she continued, would trivialize months of work. She was determined to capture the sounds of a diverse movement.
"Everyone at the label is quite used to 'Cut it down, cut it down—short, short, short,' " Russell said, after a moment's consideration. He spoke with a chirpy, welcoming intensity. "You can sprawl a bit," he said. "Especially at the start of something."
Russell grew up in a northern suburb of London, and did some sprawling himself. As a teen-ager, he spent weekends combing through record shops, launching pirate radio stations, and promoting his own parties—"putting on clubs," as he called it. He collected imports of rap records from New York, and followed the "mongrel British hybrid" sounds of garage, jungle, and drum 'n' bass, seeing firsthand that local music scenes could have a global reach.
In the studio, "New Gen" began playing, and it was filled with such sonic collisions: knotted slang from various Caribbean enclaves around London had been infused with the slow-rolling drums and sinuous bass of Atlanta hip-hop. Whenever Russell heard something that he liked, he nodded thoughtfully. But as the tracks played he began offering criticisms veiled as encouragement: "The drums are pretty wrong—in a good way"; "It takes some balls to do that."
He was most impressed by the album's pop instincts. "My Ways," a twinkling cut by a South London rapper named AJ Tracey and a singer called J. Warner, sounded innocently commercial, recalling American R. & B. of the early aughts, which is still esteemed in London night clubs. Tracey's lyrics were filled with quippy turns of phrase. "Now I'm doing Plan A with the music," he rapped. "I used to rave up in Plan B"—the name of a now shuttered club in South London.
"Lyrics are such a fundamental part of my listening," Russell told me later. "This is what you get from being a teen-age rap fan. There's other types of music people grab upon where you don't really need to listen to the lyrics. But if your musical teen-age education is Rakim you can't not be listening to the words."
Russell took control of XL, which started as a niche dance label, in 1994, and he remains its top executive. But he no longer maintains daily oversight of the company, and has begun devoting himself almost entirely to producing music of his own. When I visited London, he spent most of the week working on his début album. Russell didn't consider this a radical shift: he'd always seen himself as a creative person who had sidestepped into an executive role, letting artistic intuition drive corporate decisions. He is proud that XL has a different ethos than the "Big Three" American labels—Universal, Sony, and Warner—which often shape musical careers with the market foremost in mind. Major-label executives, Russell likes to say, are devoted to shareholders, not listeners. As I observed him taking in "New Gen," it was hard to tell whether he was listening as a boss or as a fan.
"That's quite a bit of work you've got there," he said, as the last track faded away, indicating both that he liked the album and that the album did feel long. Simionescu-Marin, sensing his point, proposed recording comical skits, which are often used to break up the continuous flow of beats on a rap album.
Russell asked her if anyone had recorded video footage during her studio sessions.
"We've got loads," she said.
"You might already have skits there," Russell said. He suggested that she listen to all the candid footage of her expeditions—"meaning, look away from the screen"—in the hope of finding snatches of dialogue to insert between tracks. "People are just so bloody funny," he continued. "Unless you're trying to be funny. Then it's not funny. When you try to write dialogue, you get lots of clichés, don't you? But, when you ride the Tube, every line you overhear people say, it all sounds original. People are naturally original."
Just as major movie studios tend to finance only films with strong projected box-office returns, major record labels prefer to avoid risk, especially in an era when digital streaming has slashed profit margins. Executives mine social-media data to identify the next viral sensation, or pair unknown acts with established producers and songwriters to manufacture hits. Independent labels, conversely, operate almost entirely on risk. They sign smaller acts in genres for which commercial expectations are modest, and rely on the occasional breakout success to keep the operation afloat. On a major label, fledgling artists may feel constrained by the demands of a multinational corporation—or neglected, as executives cater to dozens of high-profile acts. On an indie label, artists enjoy more creative freedom, but they can feel limited by smaller budgets, which don't allow for the marketing that attracts large audiences. This creates a maddening dichotomy: sign to a powerful label without taste and sacrifice artistry, or sign to a tasteful label without power and sacrifice reach.
XL, Russell told me, was a "hybrid." He explained, "As an artist, what you want is a record label with the musical integrity and the aesthetics of those small indies, but with the drive and ambition of those big labels. They were not typically found in one place. You were getting one thing or the other. But, for the type of artist who was going to be the best type of artist, you didn't really want to compromise on either one of those things."
Russell allows such artists to develop with minimal interference. XL has unusual patience. This year, it has been shepherding a series of spare, eerie releases from a Venezuelan electronic producer named Arca, who has worked closely with Björk and Kanye West. In February, Pitchfork heralded one Arca track, "Piel," as "shockingly new," observing that its romantic melody "dissolves into a puddle of oozing beats and jumbled clanks." Arca's sales have been small, but he has begun to build a devoted following, and other producers have echoed his sound. XL's discoveries often slip into the mainstream without having hit singles: Vampire Weekend has never had a track in the Billboard Top 100, but the band has sold nearly two million albums. Adele, who signed with XL at the age of eighteen, is the label's sole megastar. Her most recent album, "25," sold twenty million units, an almost unfathomable number in the era of digital streaming. Russell has prospered along with his artists: in 2015, the London Times estimated that his stake in XL was worth more than a hundred million dollars.
Part of the label's allure is how comfortably a pair like Arca and Adele can share space on its roster. For an aspiring musician, signing with XL confers legitimacy. Jonathan Dickins, who manages Adele and the guitar antihero King Krule, called a deal with the label "the Holy Grail." Zane Lowe, a host of Beats 1, Apple's radio station, described XL to me as "the most consistently tasteful label," and he praised Russell's unmatched "ability to work with strong artists of strong opinions." In 2008, Thom Yorke, of Radiohead, released his first solo album through XL, telling Pitchfork that he had partnered with the label because it was "very mellow" and had "no corporate ethic." Radiohead now distributes its music through XL as well. Last fall, Frank Ocean chose XL to release the vinyl and CD versions of his lush, idiosyncratic new album, "Blonde." Ocean's previous label, Def Jam, had reportedly been perplexed by his music, and had focussed on such superstars as Justin Bieber.
Russell rejects the notion that record labels should be engineering highly consumable songs; instead, XL aims to identify highly consumable artists who have "uncompromising vision." In this sense, XL operates more like an art gallery than like a record label, banking on a musician's long-term potential rather than on immediate returns. After signing the indie-pop minimalists the xx, Russell explained to his staff, "People have tried things with their sound to flesh it out, but all they need is someone to record it." He tapped Rodaidh McDonald, a young producer, to build and manage a new in-house studio where the band could work free of constraints. Jamie xx, one of the band's members, recalled in an e-mail, "The first time we rehearsed in there, it was literally just a garage, but just through the wall was the XL office, buzzing away and always playing great music, so it was an inspiring place even then. Gradually, it was soundproofed, and Richard put his mixing desk in there; you could see the office through a window that was put in. It was still pretty bare bones, but that was perfect for us."
The label is defiantly choosy, passing on many performers with strong music, large followings, well-connected management, and success at other companies. Caius Pawson, an A. & R. executive who has worked at XL for ten years, admitted, with a laugh, that he'd delivered only two acts to the label so far: the xx and the British singer FKA Twigs, who takes a grisly electronic approach to R. & B. (He has also worked closely with Frank Ocean.) "And I think I've got a pretty good track record!" Pawson said.
Russell prioritizes artists whose music is fundamentally original but also has "threads" of connection with past musicians he admires. This prevents XL from becoming too random in its adventurousness. Ben Beardsworth, the company's managing director, shares this mission, but he told me that he also aims "to deliver commercial success." The two men complement each other: whereas Russell devotes himself to aesthetics, Beardsworth has the financial pragmatism that enables the label to take risks.
In 2014, XL offered a contract to Powell, a British producer whose hard-edged electronic music is not aimed at mainstream audiences. (When staffers listened to his vinyl pressings, they couldn't tell if the jagged scratching noises they kept hearing were intentional or the result of manufacturing errors.) Powell told me that he was initially apprehensive about having to keep up with the likes of Radiohead. He recalls telling Beardsworth, "I hope you're not expecting me to sell millions of records here. I don't want to be judged on things that are beyond my control, because I only know how to make the music that I make, and there's a limit to where that can go." Beardsworth responded, "We only need to worry about making a cultural impact. In my experience, once we've done that the financial side tends to work itself out."
In 2006, Russell stopped in at Cherry Jam, a small West London club, to see a teen-ager named Adele Adkins perform. He'd heard a few self-recorded demos that she'd posted on her MySpace page. She performed an acoustic set, and he recalls getting "such a feeling of confidence from her, and about her." Russell introduced himself, and she asked him what he thought of her performance. He told her, "I don't think you could do a bad show, because it's just gonna be you." She joined the label shortly afterward.
By 2010, Adele was a star, and working on her second album, "21." She drafted several upbeat pop demos, but felt uninspired by them. After she went through a breakup, she started from scratch, reconceiving the album as something far darker and more personal. "My decision was potentially dangerous territory, in terms of budget and inner-circle expectation," she said, in an e-mail. "I nervously went to see Richard, and he truly treated me like an artist. There was zero record-exec bullshit or hidden agendas, other than that he trusted me to make the right decision for myself." She added, "He builds the vessel, but we are the captains."
Major labels increasingly drop artists after one flop, but record deals at XL, Beardsworth said, allow an artist to continue releasing material even "if it's not sticking commercially straightaway." He called XL deals "sensible," adding, "An economic equilibrium needs to be maintained, or else everything'd start running off the rails." The gigantic success of Adele has surely helped bankroll many of the label's vanguard projects, but Russell and Beardsworth, perhaps out of pride, insist that other factors have been more critical to their profit margins: among them, maintaining a markedly low number of signings and releases per year. Russell said, "Normally, in business, there's this growth thing. This growth bullshit. Not everything is meant to grow! 'Gotta be bigger, gotta be bigger, gotta be bigger.' But there aren't any shareholders at XL, so there's no one there to say that. And it's, like, why should it grow? It shouldn't grow. It should be this size."
In conversation, Russell dodges cliché in real time, pulling back from overstatements and providing counterarguments to his own arguments. He told me that he didn't agree with villainous portrayals of major labels—"it's too simplistic"—but added that he couldn't imagine joining one, either. "That wouldn't have worked for me," he said. "And it wouldn't have worked for them." When I asked him what, exactly, made an XL artist, his answer was both romantic and evasive. "I used to think everyone loved and understood music, and had this deep feeling and deep passion for it," he said. "And then I realized, All right, not everyone has that. Some people just like the thing they hear on the radio. They're not listening to the words, they're just into it, and that's fine. But when you have that deep feeling for it, that's a gift." Most people, he suggested, eventually lose the impulse to discover new music, "because of what's going on in their life." He went on, "I suppose that doesn't matter—you can listen to old shit. And that's O.K. as well. People get a lot from that. But they're missing something. Because, whatever it is they're into, that thread's right there, in something being made now."
Russell's own music is being released under the name Everything Is Recorded, and it sews some of his favorite sonic threads into new songs. Instead of singing himself, he has recruited guest performers to contribute vocals. Not long ago, he had a session with Sampha, a quiet soul singer who had just released his first solo album with XL. Russell mentioned that Sampha's voice reminded him of Curtis Mayfield's. "I haven't listened to too much Curtis Mayfield," Sampha admitted, but Russell insisted that the two vocalists shared more than a fine falsetto. "Curtis Mayfield, from what I understand, was quite a gentle soul, in an era where a lot of soul artists were quite macho," he said. He played for Sampha "The Makings of You," a Mayfield track from 1970, and they discussed a lyric in which Mayfield struggles to find the language to express affection: "These words I've tried to recite / They are close, but not quite." For one of the new songs, "Close but Not Quite," Russell bent Sampha's wispy harmonizing around a sample of Mayfield's line. The resulting song became a meditation both on Sampha's timidity—he was originally an intern at XL, and it had taken years for him to declare himself a performer—and on Russell's belated assertion of his artistic voice. With the track, Russell had created another hybrid: a seventies-soul melody paired with modern percussion and angular rhythms. Recently, he decided to make the song the title track of his first EP.
"To do a record label well is so similar to being an artist," Russell told me. "You have to be bloody-minded, and you have to be awkward. You have to be, like, 'I'm doing it like this.' It doesn't matter what everyone's saying it should be like. Every artist you've ever loved has done that."
XL's offices are in Notting Hill, in a mews a block and a half away from the colorful street markets of Portobello Road. The property is a barnlike structure, and its exterior is painted with images from XL albums: the swirling black waves that appear on the cover of Thom Yorke's solo record "The Eraser"; the oil-slicked "X" from the cover of the xx's "Coexist." Inside, the walls are covered with album art, flyers, and photographs, including a signed publicity shot from M.I.A.'s 2009 Grammy appearance, in which she performed while nine months pregnant. Plaques commemorating gold and platinum records—often found in corner offices at major labels—hang in the bathroom.
The first time I visited, a stream of soft-thump hip-hop and jittery electronic beats emanated from the house speakers. Many of the desks were empty, the Macs on top of them asleep: employees were still shaking off five days at the mammoth Glastonbury Festival, in Somerset. A publicist was discussing Liss, a four-piece band of skinny musicians from Denmark, who'd recently released some plucky soul-pop on XL. Liss had become a sensation in its homeland, but had barely registered in the U.S., despite a tour and good press: a headline in i-D had described Liss as "the boy band for people who don't like boy bands." The publicist wondered aloud whether to discourage or own the classification. What constituted a boy band today, anyway? The group's members performed for screaming girls in Copenhagen, but they also played their own instruments. "Whatever," she concluded. "Boy bands are cool."
XL has twenty-six full-time employees, almost none of whom have previously worked at a record company. Instead, they are former d.j.s or journalists, promoters from the night-life circuit, and visual designers just out of college. The label often holds company-wide meetings in which any staffer can make a case for a potential signee, playing tracks and presenting a vision for an artist's career. McDonald, the recording-studio manager, told me that the feedback process is "sometimes quite painful, but it's very important." He added, "Sometimes it's, like, 'Damn, I thought that was a great song!' But then, O.K., six people didn't. And I trust their opinions, so maybe we'll press Pause on that one."
Pawson, the executive who helped discover FKA Twigs, started out hosting illegal warehouse parties in East London. When he joined XL, in 2006, at the age of twenty, he had excellent musical taste, but he quickly learned to soften his club-sharpened manner. "I was always joking around—I thought part of my role was to always make everyone laugh and be energetic," he told me. "An artist, like, referenced Picasso, and I was, like, 'Ha! You think you're fucking Picasso?' I was thinking that he was one of the boys, and that he would laugh. And he was just, like, face-dead. I realized that you're working with all these people's ambitions, and hopes, and their art, and the art relates back to who they are, in essence, as people."
Phil Lee, a creative director, was asked early in his tenure to design visual packaging for M.I.A. She lived near the office, and regularly popped in with self-designed imagery that was jagged, pixelated, and irregularly cropped. He began preparing the files for production, following conventions that he'd learned in design school. "I spent hours and hours tidying this thing up, printed it all out, and I was, like, 'Yeah, it's ready, come on in,' and she goes, 'What have you done? No, no, no, no, no—that is the aesthetic.' " In an e-mail, M.I.A. told me that Russell's presence had empowered her to give such mandates. "He supported the way I worked," she said. "Things didn't have to be perfect." She loved the fact that he often pressed her scrappy song drafts to vinyl without proper mixing. "It was about energy and excitement," she noted. "I'd grown up on some early stuff he put out or made, and so I knew as a teen-ager that what mattered was the urgency of creating a new sound and what that made you feel. Not craftsmanship."
Russell guides his staff with a soft touch. He stops by people's desks and asks them which projects are on their docket. If they have a question, he'll make a stray reference or offer a hint—"Did you read Moby's book, by the way? Really good snapshot of New York at that time"—and then wander off. Many staffers told me that they learned the most by watching Russell interact with artists, and that they were daunted by the scope of his cultural knowledge. Since he emptied his office and began recording, the XL staff has approached day-to-day operations like house sitters consulting the directions left on the kitchen island. Along a large white wall on the building's main floor, Russell has printed instructions, in vinyl lettering, about how to listen to music:
There is a proper procedure for taking advantage of any investment.

Music, for example. Buying music is an investment.

To get the maximum you must

LISTEN TO IT FOR THE FIRST TIME UNDER OPTIMUM CONDITIONS.

Not in your car or on a portable player through a headset.

Take it home.

Get rid of all distractions, (even her or him).

Turn off your cell phone.

Turn off everything that rings or beeps or rattles or whistles.

Make yourself comfortable.

Play your CD.

LISTEN all the way through.

Think about what you got.

Think about who would appreciate this investment.

Decide if there is someone to share this with.

Turn it on again.

Enjoy Yourself.
Russell began listening in this ceremonial way as a child. He grew up in the predominantly Jewish London suburb of Edgware, and playing music at high volume was never a problem: there was a highway on one side of his house and a deaf neighbor, Mrs. Margolis, on the other. His mother, Rosalind, recently told him, "We weren't very supportive of what you wanted to do. Except you got to make so much more noise than any of your friends, 'cause we knew there was no one to bother about." Rosalind was a teacher, and his father, Stanley, was an insurance salesman. They were, Russell told me, immigrants with roots in Eastern Europe, and they ran a "conventional religious household." Russell was the younger of their two children, and they hoped that he would get a "proper job," becoming a doctor or a lawyer. "I thought I was growing up in such a bad place and boring place, and dealt such a bad card," he recalls. But Edgware was the last stop on the Tube, and he could easily ride into Soho to shop at Groove Records, a discerning store on Greek Street. "If you lived further out, you were screwed," he told me.
In 1984, Russell started high school in London, and his classes quickly became ancillary to his musical explorations. After attending the Notting Hill Carnival, an annual Caribbean street festival, he formed a d.j. crew named Housequake, after the Prince song. By the age of fifteen, he was getting booked in clubs, playing hip-hop and soul records. Around this time, a fascination with electronic dance music began to take hold across the city. The pulsing innovations known as techno and acid house had started with middle-class black teen-agers in Detroit and Chicago, but they found an audience in the U.K., where kids who had grown up under Margaret Thatcher were searching for subversion. Warehouse and open-field parties known as raves sprouted throughout West London, and the music blended elements of European techno, Caribbean dancehall, and American hip-hop. For the first time since the punk era, British youth had a sound of their own, and a new class of bohemians hardly ever saw daylight. Many raves were fuelled by Ecstasy, but Russell experienced them without drugs. His wife, Esta Blechman, was also a regular at the raves, but they didn't meet until years later, when she was the head of news and programming at MTV in the U.K. She recalled, "He would be telling stories of raves that we probably were both at, and I'd be, like, 'What, you were sober?' He was busy! For him, it was kind of work."
In 1989, Russell produced a rave track of his own, and he took a demo tape to City Beat, one of many small London labels that released twelve-inch singles for d.j.s to play and fanatics to collect. An A. & R. person there, Nick Halkes, thought that the track sounded unpolished, but the two struck up a friendship. "Rich was making himself useful, bringing information and ideas through," Halkes recalls. He and his boss, Tim Palmer, had recently launched an offshoot label that focussed on underground rave singles; Halkes chose the name XL, because it was "powerful and potent and big." They began paying Russell fifty pounds a week to plug their releases to d.j.s. The work began to mimic that of an A. & R. executive. Rave labels didn't give artists money to record; instead, they searched for self-released singles from bedroom producers and financed the records' wider release. To do the scouting job well, you had to be at the raves, listening and dancing, and have a tactical sense of what d.j.s would want to play.
In 1992, Russell and Halkes, emboldened by their immersion in the scene, produced a song together, "The Bouncer." Over wobbly bass and convulsive drums, a sampled voice taunts, "Your name's not down, you're not coming in. Not tonight." The track made it to British radio and became a minor hit. Russell wasn't sure what to do next, however. He had no clear identity as an artist. But he realized that he had an ability to spot potential in others, and he threw himself back into scouting for the label.
In the mid-nineties, XL had its first major commercial success, with the Prodigy, a band that adapted the rave sound for the arena-rock stage. Liam Howlett, the group's brash front man, provided a template for the kind of success XL wanted to replicate. Howlett refused to appear on "Top of the Pops," the most-watched music program on British television, because he considered it "wack." In an interview with Spin, Howlett proclaimed, "We're not Oasis. We don't want everyone to like us."
During this period, Halkes quit XL to join a major label, and Palmer retired from the music scene. In 1994, XL was unceremoniously left in Russell's hands. Three years later, the Prodigy's third album, "The Fat of the Land," became the first electronic album to reach No. 1 in the U.S. Russell had succeeded on his own terms, but felt pressure to sustain the momentum. "It happens to a lot of labels—you get that one big act," he told me. "It often destroys independents." He feels that XL became a "real" label when he renewed the Prodigy's contract, which had expired after the release of "The Fat of the Land." To meet the group's financial demands, the former record nerd found himself at a bank, taking out a loan.
At the same time, Russell was formulating a different vision of how to grow XL intelligently. He noticed that whenever he visited American labels he was handed stacks of promo CDs from dozens of new artists whom they were developing; some of the records never even came out. XL, he decided, would release only five or six albums a year. His idols in the music industry—George Martin, Berry Gordy, Chris Blackwell—had all run in-house studios where music was created from scratch. Russell decided that XL would have its own studio, with a full-time staff. (A label without a recording studio, Russell likes to say, is just a marketing company.) In order to stay focussed on artists, he delegated contractual negotiations, business management, and accounting to Beggars Group, an independent British music distributor, and split the ownership of XL with the head of Beggars, Martin Mills.
Most important, Russell decided to move beyond the label's rave roots, and commit to working with exceptional artists across genres. He leaned toward "strong characters" who, like Liam Howlett, both courted and mocked the mainstream. XL artists have turned down ad campaigns, flipped off Super Bowl cameras, alluded to incest, rapped about rape, and drawn the ire of censors across the globe. Occasionally, Russell's embrace of provocateurs has backfired. In 2009, he signed the house-rap firebrand Azealia Banks, but they clashed over her demos and she left the label without releasing a song. Russell stressed to me that when he speaks of "uncompromising" talent he is "not talking about dysfunctionality." He went on, "I'm talking about someone who is intenselyfunctional. When you have that vision, you're unlikely to waste time, because you're ruling everything out before it's even a discussion."
The moment Adele became famous, she began receiving countless offers for festival performances. Until last year, she declined them all, leaving millions of pounds on the table. Russell never questioned her choices. "He said that Adele was the punk-rock Barbra Streisand," Jonathan Dickins, the singer's manager, told me. "And he said that before she put a record out."
The Copper House, Russell's personal recording studio, is a five-minute walk from the XL offices, behind a bamboo gate that opens onto a sunken courtyard. One sunny afternoon, Russell welcomed me into the large living room of the studio, which he built in 2014. Pinned on a wall were black-and-white candid photographs of people who'd come to collaborate with him on the Everything Is Recorded project. Images of Brian Eno, Mark Ronson, and Peter Gabriel were alongside those of XL stars, such as Sampha.
Up a narrow set of stairs was Russell's recording space, which has dark woodwork, wall-to-wall carpeting, a microphone stand, and mounds of blinking equipment arranged at its edges. Russell noted proudly that he owned an original Maestro Rhythm King MRK-2, the first drum machine deployed on a commercial album. Sly and the Family Stone had used one in the late sixties, he told me, "as a 'fuck you' to their drummer."
Russell was in the mixing phase of his project, tweaking the prominence of various layers of sound. He played me two parts. One was a twenty-minute-long "movement"—a writhing composition of dubbed bass and tinny blips that forced rave drums under jazz chords. It was the product of hours of recorded free play by several session players and producers, followed by weeks of editing and arranging by Russell, to give it shape. The second part was a collection of hip-hop and R. & B. songs, created by various combinations of collaborators. The material struck me as a grand synthesis of XL's stylistic history: the eighties hip-hop that is dear to Russell's heart, the racing rave breaks that gave him industry footing.
We ate fish and beans from a local market as the tracks played, and I studied a chart that Russell had made, which mapped out the components of what I'd heard: collaborators, time stamps, samples. The final track list remained undecided. Russell has said of the record, "We made a huge mess, then set about tidying it all up."
Russell told me, "I started off making records, but as the label took off I backed off of that. I think the reason was 'I'm building this thing.' I needed to be doing that. But I also think I was intent on building a team of people. Part of the reason for that was that, at the earliest opportunity, I was going to start making records again. I wasn't sure how, and I always knew that was going to be tricky, because you can't just leap from one of these worlds to the next."
In 2010, Russell produced "I'm New Here," the final album by the poet and singer Gil Scott-Heron. He paired Scott-Heron's vocals with terse bass notes and a seventies blues tone, a combination that harked back to Russell's hit, "The Bouncer." Russell began splitting time between label duties in London and recording in New York, and considers it a transformative period. Scott-Heron, he said, was "a barometer of truth." The process helped Russell shake off his fears about music-making; soon afterward, he produced albums by the soul singer Bobby Womack and the Blur front man Damon Albarn. A personal sound—heavy bass, spartan arrangements, rave drums, soul chords—began to take shape. Working with Scott-Heron taught him other useful lessons. In 2011, Scott-Heron, who had struggled with a cocaine addiction, died. Russell found out the next morning, and began keeping a journal. He still regularly writes in it before bed, which, he says, "is an incredibly effective way of clearing the mind."
On my second visit to the Copper House, Russell greeted me by saying, "I want to start you off today with a bit of reading." He handed me a laptop with an open document, then headed upstairs to the studio. It was a journal entry that described how, on June 9, 2013, he'd lost the ability to move, after developing a rare autoimmune disorder, Guillain-Barré syndrome, and two related conditions. He found himself in a hospital bed at University College London, paralyzed and in excruciating pain. He had lost most of the fat surrounding the nerves in his feet and shins, and even the slightest touch was agonizing. In the journal, he recounted this period, occasionally with dark humor: "When I mentioned to the doctor that I wasn't sleeping or for that matter going to the toilet, he said, 'Hospitals are like that, full of people not sleeping or shitting.' God bless the National Health Service."
He was in intensive care for ten days before doctors figured out what was wrong with him, then spent the next two months in bed. To pass the time, he and Esta watched "Breaking Bad" (she found it boring) and "Game of Thrones" (it put him to sleep). Only a few employees were told of the severity of Russell's condition, but a procession of artists visited his bedside. "Adele was very sweet," Esta said. "She came in and cried a lot and then laughed and said it was gonna be fine. Damon Albarn came in and brought lamb stew—it was lovely."
When Russell's condition improved, through medication and physical therapy, he decided that he had run out of excuses not to put his own music first. Every day, between breakfast and dinner with Esta and their three sons, he retired to the studio. It was its own form of therapy. Today, he wears thick socks to diminish occasional foot pain, but he has otherwise had a full recovery.
Everything Is Recorded is signed to XL, and Russell hopes to be handled like the label's other artists. He shares management with Adele, and during my visit he was considering options for album art and promotional imagery. Kahlil Joseph, who directed Beyoncé's "Lemonade" video, had begun working on a visual treatment. It was a challenge, Russell realized, to fashion a public image for himself after spending two decades standing outside the frame. One could read unease in his decision to make a solo album with so many guest artists. But his sound is indelibly tied to the ways in which he has nurtured the voices of others, even as he cultivates his own. Russell's vision, it seems, is about the power of collaboration.
Now that Russell has instilled XL with a governing aesthetic, he said, the label's future lies in the hands of his staff. That said, he'd like to see XL's records get more obscure, and its signings even more lean. "I suppose from the outside it's, like, 'Well, what are they going to do—what do they do after Adele?' " he said. "Twelve-inch singles. Electronic music. Shit that's banging. That's what we do. And then? Then stuff happens."
As we left the Copper House, I mentioned in passing that I couldn't imagine many label heads making a record, as Russell had. He retorted, "Well, Kanye West does, and he's a label head." (West has an imprint at Universal.) This led us to the kind of spiralling conversation about pop history that he still loves to have. At one point, he compared Paul McCartney and John Lennon to Jay Z and Beyoncé: "When you get two alphas, if it works, the shit just goes mad."
Russell went on to suggest that Jay Z hadn't received "enough credit" for his transformation into a mogul. The rapper, I said, was an odd figure for a champion of underground, non-commercial sounds to defend. If Russell told Jay Z that record labels don't have to grow, Jay Z would probably laugh Russell out of the room.
He smiled in agreement. "He'd be, like, 'You're crazy!' Well, one of the reasons XL doesn't have to grow is that it's already quite big."