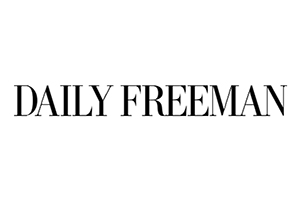 KINGSTON, N.Y. — Radio Kingston Corp. has received approval to build an addition and renovate an existing garage at the property that will become the new home of radio station WKNY-AM 1490.ADVERTISING
The Kingston Planning Board on Feb. 19 unanimously granted site plan approval for the renovation and construction to take place at 693 Broadway in Midtown. Radio Kingston Executive Director Jimmy Buff told the board the plan was to move into the renovated building in time for WKNY's 80th anniversary on Dec. 16.
WKNY currently is located nearby, in a leased building at 718 Broadway. Radio Kingston purchased the vacant building at 693 Broadway at a city of Kingston property auction in late 2017 for $190,000. Following the purchase, Buff had said his corporation hoped to move the radio station to its new homein January 2019.
Architect Matthew Ballos said the addition will be built onto the existing main building at 693 Broadway. He said renovations in the two-story garage will include opening up a portion of the second floor to provide a double-height space.
"The garage is going to be used as a community space," Ballos told the Planning Board. He said the garage, which will be made structurally sound before renovations begin, will be used for speaking engagements, movies, presentations and other events. There also will be a balcony and small podcast studio on the second floor.
The main building, between Franklin and Liberty streets, most recently housed the Tangles hair salon and formerly was home to a bar called the Fountain Lounge. It dates to 1866.
Radio Kingston Corp., a nonprofit entity, purchased WKNY from Townsquare Media for $500,000 in a deal that was finalized Oct. 31, 2017.
Plans are underway for WKNY to simultaneously broadcast its content at 107.9 FM. A tower to broadcast that FM frequency is in the process of being completed.