Auditory 'Isolationists' WSDG Devise Aesthetic Acoustics For Dockside Venue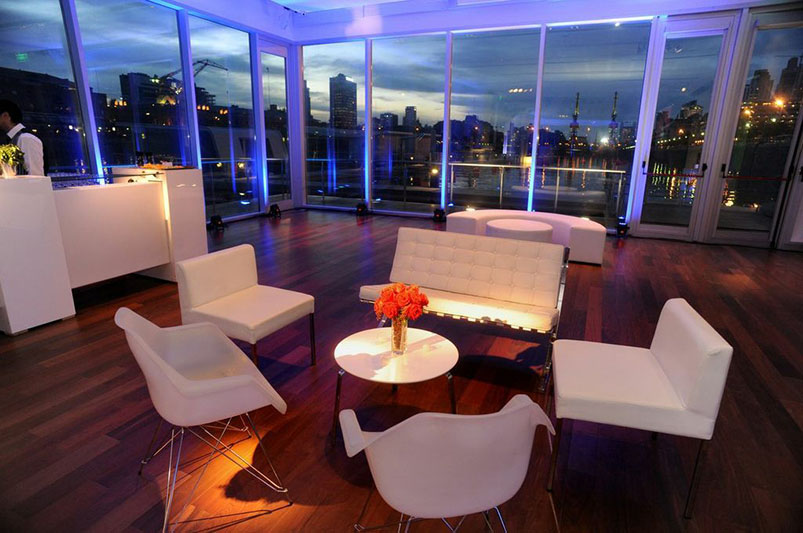 BUENOS AIRES: How do you create an innovative venue capable of hosting three separate events simultaneously and, manage to keep the sound of these celebrations from encroaching on each other?  For leading Buenos Aires-based real estate developer Vizora, and architectural firm Bodas Miani Anger & Associates, the solution was clear,  call in the Walters-Storyk Design Group.

Immediately establishing itself as a Buenos Aires architectural icon, Madero Walk Eventos is a 96,875 sq. ft. multi-purpose event destination berthed at #1 Puerto Madero Dock on B.A.'s trendy waterfront.  Designed to host private parties, weddings and a variety of corporate and social events, the luxurious setting features over 16,460 sq. ft. of 'party' space, including two outdoor terraces with breathtaking harbor and city skyline views

Two years in the making, Madero Walk is Latin America's first floating ballroom.  Representing a $4 million + investment, the venue is designed for small, medium and large-scale gatherings.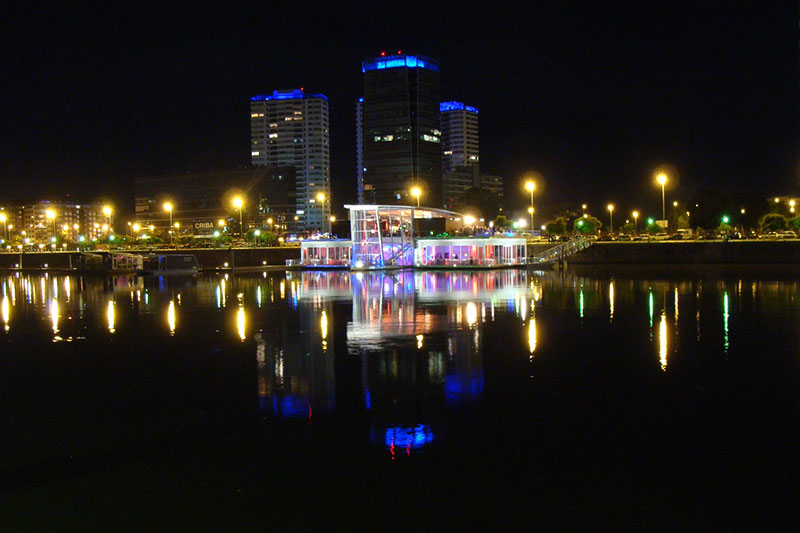 Providing discrete auditory isolation for events seating as many as 450 attendees, or up to 600 party guests, required expert acoustic design. Drawing from a 40+year track record of resolving sound-related architectural issues, WSDG designer/ acousticians devised solutions to construct Madero Walk with absolute aural integrity.

Engaging electroacoustical simulations, sophisticated auralization techniques and predictive programs such as: CattAcoustic  ABEC 2 & 3 Insul, Winflag, and Bastian, WSDG developed a series of efficient, cost-effective and aesthetically striking recommendations. With panoramic 40' high walls capped by a "floating" ceiling, the penthouse ballroom posed the most dramatic acoustic challenges.  WSDG Partner/Project Manager Sergio Molho reports that the rooms' expansive glass walls were constructed of two layers of glass.  A 4 mm. layer was flush mounted against a 6 mm. layer, separated by a 12 mm. air lock and sealed by a second layer of 12mm thick glass.  The resulting walls are capable of containing rock concert-level audio up to 130 dBs´. In addition to providing superior acoustics for the room, Molho explains, the glass's thermal properties contribute significantly to the efficiency of the HVAC system, for which WSDG also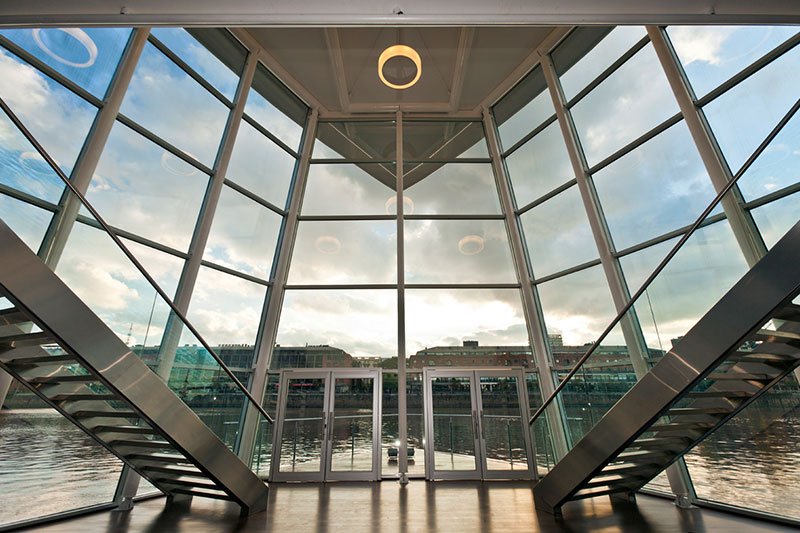 stipulated barrier screens for compressor sound suppression.

Absorptive acoustical wall, and ceiling treatments and recording studio-quality interior wall construction, enable Madero Walk to fully isolate each of its three contiguous event sites. "To further expand the venues' flexibility, customized, moveable partition panels were installed in the main ballroom to divide it into three smaller, audibly unobtrusive party rooms," Molho adds.

"Having contributed to the acoustic integrity of projects ranging from Jazz At Lincoln Center (where the Allen Room is distinguished by a 50' x 90' glass wall,) to NYC's acclaimed Le Poisson Rouge and 54 Below night clubs, we are well versed in projects of this nature.  Thanks to its unique concept and captivating location, Madero Walk Eventos has quickly established itself as a compelling addition to the Buenos Aires party and special event scene," Molho concludes.