One of the most celebrated record producers of recent times, Paul Epworth has completed the rejuvenation of The Church Studios in North London. The facility was officially launched to the wider industry at a party in late September.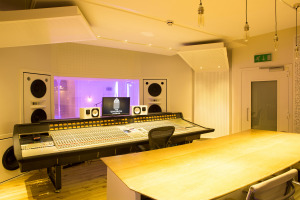 During 2014 this famous studio, whose previous owners include Dave Stewart and then David Gray, has been transformed into a world-class facility. Epworth (pictured in the Church 2 control room) worked with the Walters-Storyk Design Group and Miloco Builds (the recently established studio design and implementation service) to present three brand-new, top-end studios built for the modern-day recording industry.
The Church 1 is a large tracking room with a suitably prestige spec. It is built around a 72-channel vintage EMI Neve console, which is a hybrid of two desks: one from Abbey Road, the other from the famous Pathe Marconi studios in Paris.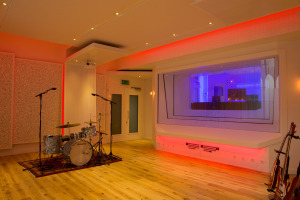 The main room resides in the old church hall and boasts a towering ceiling, original church windows, wooden beams and other furnishings, while one of the ante-rooms has been converted into a large recording space which can accommodate drums. Numerous nooks and crannies around the building can also be used in the recording process: for example, the old church spire which can be used as an echo chamber.
The Church 2 is a state-of-the-art WSDG-designed SSL studio with a newly re-capped SSL 4000G console and custom built Augspurger monitors with horn compression drivers and 4 x 18″ subs.
The Church 3 is another room designed by John Storyk of WSDG and built by Miloco Builds. This is Epworth's new writing room, and comes equipped with top end kit including a Shadow Hills Industries The Equinox summing mixer and 20-channel Neve Sidecar, a Yamaha Electric Piano, and Avid HDX 2 running Pro Tools 10 HD loaded with "an arsenal" of plug-ins. Church 3 is also tie-lined to the rest of the building.
Lana Del Rey, Lorde, Glass Animals, Rosie Lowe, FKA Twigs and U2 – whose Songs of Innocence album was partly produced by Epworth in The Church 1 –  are just a few of the names to have worked in the facility since Epworth announced his plans to save the studio almost exactly a year ago.
The Church opened to the industry on the evening of 26 September, with a party (shown) attended by clients, friends and staff from Miloco and WSDG, including John Storyk and his wife Beth.
Main pic and party pic: Dirk Noy of WSDG
Middle pic (L-R, Dirk Noy, Paul Epworth, John Storyk, Miloco's Pete Hoffman and Beth Walters): Vicky Taylor