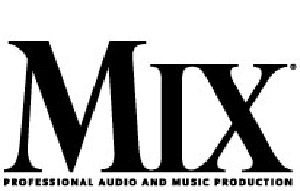 CHICAGO: For over 120 years, the Chicago Symphony Orchestra has reigned as one of the world's greatest classical music ensembles. In a move to upgrade their recording, broadcast and streaming capabilities, Marc Geelhoed, chief of the CSO's CSO Resound record label, commissioned leading recording engineer/producers Tim Martyn and Shawn Murphy to form a design team to revamp the control room which has long served as the CSO's technical hub.
A multiple Grammy winner, and owner of Phoenix Audio LLC based in Glen Rock NJ, Martyn has served as Technical Director of the Boston Symphony Orchestra's Tanglewood Festival for 30 years. Oscar and Grammy-winning, film-scoring engineer Shawn Murphy, has worked with such artists as James Newton Howard, Danny Elfman and John Williams on films ranging from The Bourne Legacy, Star Wars and Indiana Jones to Jurassic Park.
Cognizant of the compressed time frame and technical constraints of the project, Martyn and Murphy turned to the Walters-Storyk Design Group as architectural and acoustical collaborators. "I've worked with John Storyk on a number of studio projects, and knew they had the creative skills and technical knowhow to redesign CSO's control room within the limited construction window and budget allotted for this critical turnaround," Martyn said.
WSDG Project Manager Matthew Ballos reports that their initial site visit to CSO's 320 SF control room immediately inspired a key design point. "John Storyk and I agreed that the path to reconfiguring this 16′ wide x 20′ long room was to change its orientation from center line (rear wall) access to right rear corner. Shifting the position of the entrance immediately enabled us to improve the 'sweet spot;' introduce a comfortable client work area, and develop additional space to accommodate the CSO's active CD duplication service for conductors and guest artists." In addition to creating a custom suspended ceiling cloud and wall treatments, WSDG supervised custom millwork for the mixing desk and related cabinetry.
Designed to accommodate live recording, broadcast, streaming and post-production, the new CSO control room and recording system features Merging Technologies' Pyramix DAWs and Horus Mic preamps and converters; a Yamaha DM2000 console; and B&W and Classé Monitors and power amplifiers. In addition, the orchestra made a serious commitment towards upgrading their microphone inventory, with new mics by Schoeps, Sennheiser, and Neumann.
"We could not be more pleased with the vastly improved appearance and functionality of our redesigned control room," Marc Geelhoed remarked. "Tim and Shawn coordinated a remarkable team effort. Our new WSDG room is a success on every level. Our listeners and fans will clearly benefit as much as our technical staff from this new facility."
"As an ardent enthusiast of classical music, I have an abiding love for the Chicago Symphony Orchestra and their inspirational Music Director, Riccardo Muti," John Storyk concludes. "We were honored to contribute to this important project."