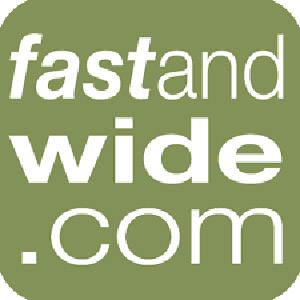 Taking an abandoned warehouse in downtown Asbury Park, producer/songwriter Jon Leidersdorff is looking to establish a centre for a collective of music business locals in New Jersey.
Central to his plan is Lakehouse Recording Studios, designed by the Walters-Storyk Design Group and equipped with a choice selection of modern and classic recording gear.
Built in the 1920s and converted to a warehouse in the 1960s, the building was gutted and completely renovated to house a two-studio facility that will become a multi-purpose centre. The project required Leidersdorff's own savings as well as a Small Business Association (SBA) loan from the local Asbury Park Community Bank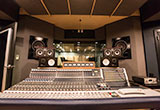 'I'd recorded in Storyk-designed studios and knew if I ever had the opportunity to build my own, that John Storyk would be my first choice designer,' he says. 'When John and Project Manager Matt Ballos came down for their initial site visit, they had their work cut out for them, but they came up with amazing ideas.'
'We took advantage of an opportunity to dramatically increase its flexibility, by turning its 10,000-sq-ft footprint into an 15,000+-sq-ft structure,' Ballos says. 'Instead of adding a new floor to the roof, we opted to grow down – the key was to eliminate the truck entrance and drop the floor 7.5-ft. By sinking steel girders to support a thick concrete slab at the 16-ft height, we created an entirely new 5,000-sq-ft second floor, which Leidersdorff split with the Lakehouse Music Academy (LHMA). This rock solid, acoustically isolated space was ideal for the recording studios, an apartment/lounge, and the school. We then developed what became the third floor into rehearsal rooms, and additional offices.'
The completed Lakehouse North Studio comprises a variable acoustics Live Room and a 440-sq-ft Control Room capped by a rectangular, fabric covered ceiling cloud with triangular wings, custom designed by Ballos. North Control centres on a vintage Neve 8024 mixing console, Augspurger GA115V monitors, Pro Tools HD 3 Accel and an extensive collection of outboard gear. The South Studio features a 300-sq-ft Control Room with an SSL Matrix Console, Focal Twin6 BE and Yamaha NS10 monitors, Pro Tools HD Native, a large complement of outboard gear and a 140-sq-ft live room.
'We started doing warm-up sessions in August [2013] and suddenly found ourselves in an actual gig with staff producer Pete Steinkopf (The Bouncing Souls) and Canadian super group Organ Thieves. They recorded their entire album in just eight days, and were totally blown away by the sound, look and feel of the studio,' Leidersdorff reports.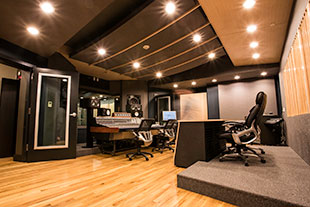 Members of the Organ Thieves have worked with producers Rick Rubin and Jack Joseph Puig in some of the best studios in the world, and have since been sending clients to Lakehouse as a result of those sessions.
'Asbury Park has a rich and varied musical history that runs the gamut from John Phillip Sousa to Bruce Springsteen and Jon Bon Jovi,' Leidersdorff points out. 'We were fortunate to find a number of like-minded, music-related locals to rent space in the building. Russo, one of the finest independent music stores in the country; Bands On A Budget, a leading music merchandise shop; Holtz Video and Photography; CoWerks, a shared office space for music industry professionals; LHMA, an innovative music performance school and, to keep all the juices flowing, Mumford's Café. We all share a love of music and, a desire to turn this part of Asbury Park back into a thriving business district.
'We were approached by Monmouth University to do a weekly lab in our studio, and we're booking sessions with local, national and international artists. We're both realists and optimists, and with a WSDG designed studio, we're prepared for anything.'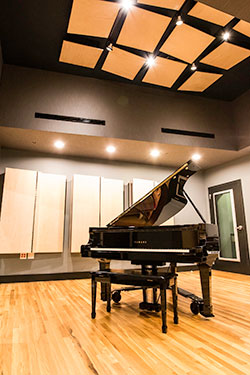 'It's gratifying to find a talented artist/businessman like Jon Leidersdorff prepared to make commitments to his hometown and his art,' John Storyk says. 'The home studio we built recently for Bruce Springsteen isn't too far from Lakehouse. This area is blossoming with energy and talent; we're delighted to play a role in its revival.'