BEIJING:  Continuing an international expansion that now counts offices in the USA, Switzerland, Argentina, Mexico, and Brazil, the Walters-Storyk Design Group has is proud to announce that it has been engaged to participate in several important multi-media and large conference center design projects.   

"Led by Director of International Operations, Sergio Molho of our Latin American office, WSDG's current Beijing design activity counts three major projects," company Principal John Storyk remarked. "Our recent visits to the construction sites coupled with extremely productive collaborative meetings with our Beijing associates convinced us that our design and acoustic expertise has the potential to play a meaningful role in China's continued emergence as a world-class center for broadcast, corporate, hospitality conferencing and high-end home theater design and installation."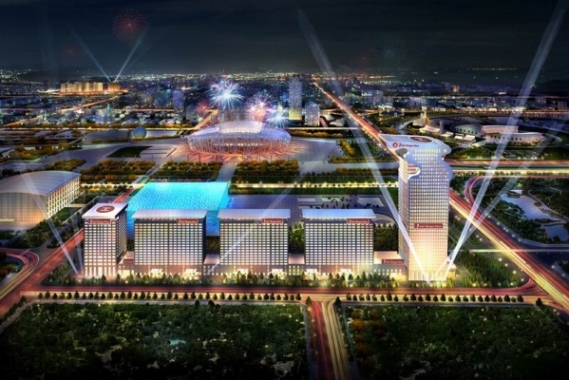 Working with Beijing-based strategic partners Kenneth Leung and Fiona Fan, owners of Crystal International a leading interior design and wall covering firm in Beijing, WSDG has been commissioned to participate in the design of three large scale complex function rooms, specializing in multimedia events, including banquets, special events presentations and multi-technology conferencing.  These projects are located within the  7  Star Morgan Hotel & Residence Complex situated directly across from the "bird nest" Olympic Stadium and innovative "Water Cube" National Aquatics Center.  WSDG will  work with celebrated architect C.Y. Lee, designer of the Tai pei 101 building (world's tallest building).  WSDG has also been commissioned to lead the design effort of a 10,000 sq. ft. rooftop ballroom for Beijing's soon to be completed Golden Plaza Hotel.  Scheduled to open in early 2008,this facility will accommodate up to 2000 guests.

"The primary message coming out of China today is that the 2008 Olympics should be considered an important step rather than the culmination of their evolution as a key player in the world community," Sergio Molho concludes. "Participating events of this magnitude is extremely gratifying, and speaks directly to the talent and professionalism of WSDG's 45-member international design team.  We are honored to have a presence in the Far East."