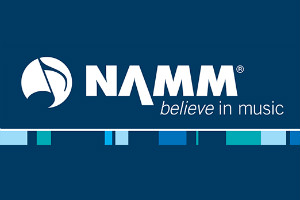 Thursday to Sunday – January 16-19, 2020 – All Day 
Anaheim Convention Center, Anaheim, CA
Visit the WSDG Booth at ACC North Level 1 – Booth #16122
Language: English
LECTURES:
Friday, January 17, 2020 — 3:00 pm to 4:00 pm
Hilton, Level 2, California Ballroom B
Home Studio Design
Host Moderator: Dan Daley
Panel: Dave Malekpour, Jay R. Kaufman, Dennis Scheyer, John Storyk
To paraphrase the famously apocryphal question once posed by a game-show host: Where's the oddest place you've ever made a record? Streaming has vastly increased demand for music, and spaces once never considered for recording are now used for just that, from tiny studio apartments to Airstream trailers. These studio-design panelists will talk about how to adapt and optimize almost any space for production.
---
Friday, January 17, 2020 — 5:00 pm to 6:00 pm
Hilton, Level 2, California Ballroom A
Studio Design Open Forum
Host Moderator: Sean Giovanni
Panel: John Storyk, Eddie Veale, Carl Tatz
In the modern age of the recording industry, how and where we make records continues to evolve. With massive change often comes massive challenges, such as limitations with a pre-existing space, equalizing a room or improving monitoring conditions. Bring your questions to present to a panel of world-class studio designers as they share their insights on how they find solutions to common issues in a wide range of recording facilities.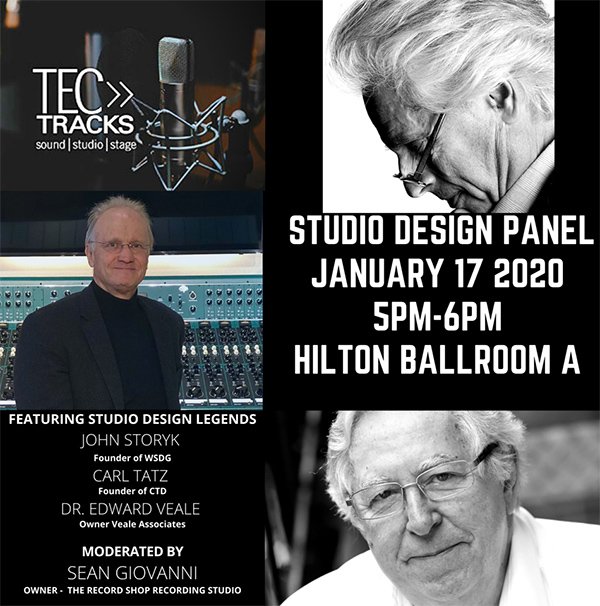 ---
NAMM, the National Association of Music Merchants (NAMM), commonly called NAMM in reference to the organization's popular NAMM trade shows, is the not-for-profit association that promotes the pleasures and benefits of making music and strengthens the $17 billion global music products industry. Our association — and our trade shows — serve as a hub for people wanting to seek out the newest innovations in musical products, recording technology, sound and lighting. NAMM's activities and programs are designed to promote music making to people of all ages.
---