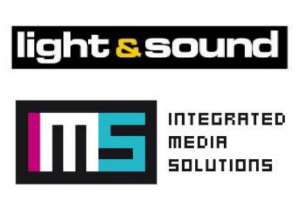 Sunday to Tuesday – October 9th – 11th, 2016 – All Day
Mezze Luzern AG – Horwerstrasse 87, 6005 Luzern, Switzerland
Booth: D2040 – Hall 2
Attending this Conference:
Dirk Noy, Partner, Director of Applied Science and Engineering, WSDG
Gabriel Hauser, Partner, Director of Acoustics, WSDG
Language: German
(Scroll down for English)
Sehr geehrte Damen und Herren
Bald beginnt die light & sound | Integrated Media Solutions in Luzern. Gerne laden wir Sie hiermit herzlich auf einen feinen Espresso und zu einem Gespraech mit uns ein. Lernen Sie WSDG, das unabhaengige Ingenieurbuero kennen und sprechen Sie mit uns ueber Ihre Anliegen zu den Bereichen Akustik Consultingsowie ueber umfassende AV Mediensystem- und technische Infrastrukturplanung.
Es erwarten Sie spannende und informative Ausstellerstaende, Fachvortraege und Showcases, wie z.B. ein Beam Steering Hoervergleich, ein Videoprojektoren Shootout oder ein 3D Mapping mittels Laser Videoprojektoren.
Wir sind vor Ort an unserem Stand D2040 in Halle 2, vom Sonntag, 9. Oktober bis Dienstag, 11. Oktober. Die Oeffnungszeiten sind Sonntag 11:00 – 18:00; Montag und Dienstag 10:00 – 17:00. Am einfachsten vereinbaren Sie einen Termin per Email an dirk.noy@wsdg.com, oder besuchen Sie einen unserer Vortraege:
Sonntag, 9. Oktober 2016, 14:00 – ca. 14:45 (Forum 2, Halle 1, 2. OG)
Fachbegriffe der Raumakustik
Referent: Dirk Noy
Sprache: Deutsch
Montag, 10. Oktober 2016, 15:30 – ca. 16:15 (IMS Forum, Halle 2)
Entwicklung von Elektroakustik Systemen mit hoher Sprachverstaendlichkeit
Referent: Dirk Noy
Sprache: Deutsch
Dienstag, 11. Oktober 2016, 11:30 – ca. 12:15 (IMS Forum, Halle 2)
Olympische Spiele Rio 2016 – Elektroakustische Fragestellungen und Hands-on Simulationen
Referent: Gabriel Hauser
Sprache: Deutsch
Wir wuerden uns sehr freuen, Sie in Luzern begruessen zu duerfen. Mit herzlichem Dank fuer Ihre geschaetzte Aufmerksamkeit, und mit freundlichem Gruss,
 —————————————————————
Ladies and Gentlemen
The famed light & sound | Integrated Media Solutions will shortly open its doors in Lucerne, Switzerland. Please join us for a delicious espresso, get to know WSDG, the independent consulting bureau and discuss your ideas and questions concerning Architectural Acoustics Consulting and Media Systems Engineering.
We will be present at our booth D2040 in Hall 2 from Sunday, October 9 till Tuesday, October 11, 2016. Opening hours: Sunday 11:00 – 18:00; Monday and Tuesday 10:00 – 17:00. May we suggest that you please drop us an email (dirk.noy@wsdg.com) to schedule your meeting or come visit one of our presentations:
Sunday October 9, 2016, 14:00 – approx. 14:45 (Forum 2, Hall 1, Level 2)
Technical Terminology in Room Acoustics
Presenter: Dirk Noy
Language: German
Monday October 10, 2016, 15:30 – approx. 16:15 (IMS Forum, Hall 2)
Development of Electroacoustic Systems with High Speech Intelligibility
Presenter: Dirk Noy
Language: German
Tuesday October 11, 2016, 11:30 – approx. 12:15 (IMS Forum, Hall 2)
Olympics Rio 2016 – Electroacoustic Issues and Hands-On Simulations
Presenter: Gabriel Hauser
Language: German