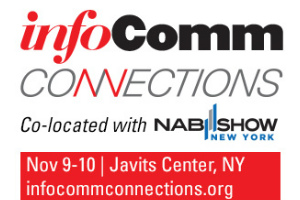 Wednesday & Thursday – November 9-10, 2016, 10:00 am – 6:00 pm
Javits Center, 655 W 34th St, New York, NY 10001
Presented by Sergio Molho, Partner, Director of Business Development, WSDG
Language: English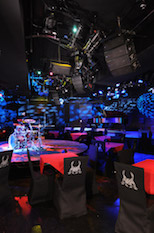 Wednesday – November 9, 2016 – 3:45pm – 4:05pm
Exceptional AV Case Study: Le Poisson Rouge
Sergio Molho
Partner, Director of Business Development, WSDG
Le Poisson Rouge is one of coolest and most successful new clubs introduced to NY's Greenwich Village in recent years. LPR's live performance hall accommodates audiences of up to 800. With guest artists running the gamut from Paul Simon to Rickie Lee Jones, Yoko Ono and St. Vincent, the performance hall must be "tuned" to complement virtually and style of performance artist. Directly adjacent to the live room sits the LPR events lounge. Created to accommodate art exhibits and 'low volume' gatherings of up to 130 guests, the lounge is more focused on social interaction than performance-driven entertainment. In this case study, discover how the Walters-Storyk Design Group used its recording studio acoustics expertise to allow these adjacent event and performance environments to co-exist completely independent of each other.
________________________________________________________________________________________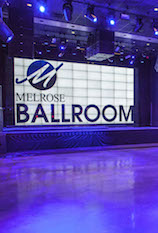 Thursday – November 10, 2016 – 3:30pm – 3:50pm
Exceptional AV Case Study: The Melrose Ballroom
Sergio Molho
Partner, Director of Business Development, WSDG
The Melrose ballroom is one of New York's most unusual live music and event venues. Comprised of a ballroom, mezzanine, rooftop lounge, and roof deck, the Melrose Ballroom was created to host a single major social, performance or corporate event, or up to four simultaneous parties and/or performances. The auditory and visual experience in each space has to be distinct and spectacular – and when required, function as a unified whole. The Melrose Ballroom has been recognized as one of NY's best sounding, best looking and most accommodating party/performance venues. Learn how the Walters-Storyk Design Group realized this incredibly flexible vision.