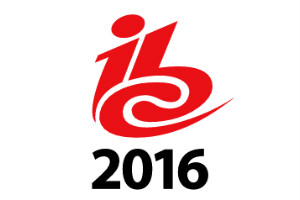 Friday to Monday – September 9th – 13th, 2016 – All Day
Amsterdam RAI, Europaplein, 1078 GZ Amsterdam, Netherlands
Attending this Conference: Marc Viadiu, Representative, WSDG (Sept 9th to 11th)
Language: English
IBC2016 provides you with an unparalleled platform to meet, address and learn from 55,000+ of the most engaged power brokers, press and prospects in international electronic media and entertainment. 
The fifteen exhibition halls, themed by creation, management and delivery are complimented by a host of feature areas specially designed to enhance your experience. The IBC Conference allows a deeper understanding as well as facilitating networking at events including the industry established IBC Awards.
IBC is the premier annual event for professionals engaged in the creation, management and delivery of entertainment and news content worldwide.