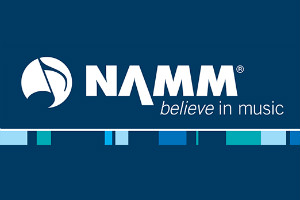 Thursday to Sunday – January 16-19, 2020 – All Day 
Anaheim Convention Center, Anaheim, CA
ACC North Level 1 – Booth #16122
Language: English
Thursday, January 16, 2020 — 10:00 am to 12:00 pm
Hilton, Level 4, C
Control Room Academy Masterclass: Control Room Design Evolution, Form, Function, Aesthetics & Acoustics With WSDG's John Storyk
Presenter: John Storyk
Official Link
Over the past fifty years Recording Studio Control Room Design has been on one of the wildest rides one could imagine. Have these C.R. designs been driven by extraordinary technological advances? Have they evolved as a function of changes in the way music is delivered? Have they been driven by individuals constantly pushing the boundaries of esthetics and vibe while simultaneously demanding extraordinary excellence for internal room acoustics?

Architect/Acoustician John Storyk will trace the past 50 years of C.R. design evolution, which coincidently mirrors the length of his career, and also take a peek into what the next 50 years might have in store for us. From Electric Lady Studios (1969) to Jungle City Studios (2011) and beyond, this ride is certain to get even wilder and more exciting.

John Storyk has guided WSDG through nearly 3500 studio designs around the globe. He is a visiting professor at the Berklee College of Music in Boston, and co-author/principal professor of Berklee's new Masters On Line Course in Architectural Acoustics for Studios.
---
Friday, January 17, 2020 — 3:00 pm to 4:00 pm
Hilton, Level 2, California Ballroom B
Home Studio Design
Host Moderator: Dan Daley
Panel: Dave Malekpour, Jay R. Kaufman, Dennis Scheyer, John Storyk
To paraphrase the famously apocryphal question once posed by a game-show host: Where's the oddest place you've ever made a record? Streaming has vastly increased demand for music, and spaces once never considered for recording are now used for just that, from tiny studio apartments to Airstream trailers. These studio-design panelists will talk about how to adapt and optimize almost any space for production.
---
NAMM, the National Association of Music Merchants (NAMM), commonly called NAMM in reference to the organization's popular NAMM trade shows, is the not-for-profit association that promotes the pleasures and benefits of making music and strengthens the $17 billion global music products industry. Our association — and our trade shows — serve as a hub for people wanting to seek out the newest innovations in musical products, recording technology, sound and lighting. NAMM's activities and programs are designed to promote music making to people of all ages.
---