Mario Reithofer
Project Engineer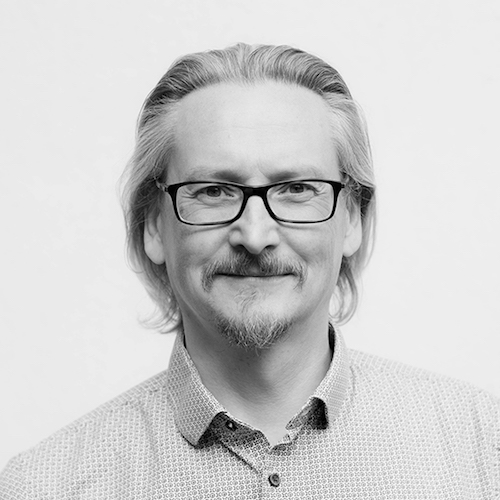 Mario has his first active memory of music listening to his dad, trombone player at Vienna State Opera, rehearsing Mozarts Requiem Tuba Mirum trombone solo. His dad, also being a conductor of brass bands, teacher at music-schools and studio-session trombone/horn player, presented a wide variety of musical influences from medieval through classical to contemporary and jazz music.
As a kid Mario learned many instruments and as trained classical piano player finally found his way to keyboards and recording during mid 80s.
Commodore64, Ataris, 4track cassette multitrack and a pile of – now vintage – keyboards are a vivid memory. More experiences as a semiprofessional keyboard player through the 80's and 90' in Top40, Reggae, ClassicRock and FolkRockJazz crossover bands to make his education as electrical engineer at Vienna's Higher Technical Education Institute less dry and a welcome means to earn some pocket money during his studies of economics at Vienna University of Economics and Business.
Mario got involved in the music business not only as a musician, he has started to consult and sell music equipment from age 16. After about 10 years as sales and product management for austrian distributors of brands like Sennheiser, Akai, Bose, Barco, L-Acoustics and SSL he started his own business in 2004 as the distributor of SolidStateLogic for Austria and Ex-Yugoslav countries (Slovenia, Croatia, Serbia, Bosnia&Hercegovina, Macedonia).
References (excerpt)
Studio:
Synchron Stage Vienna, Vienna City Sound, Sunshine Mastering, University of Music Vienna, Yusuf (Cat Stevens) home studio
Theatre:
Burgtheater, Akademietheater and Volkstheater Vienna each with multiple SSL digital consoles and Dante Networks, Salzburg Festival, Bregenz Festspiele (Lake Constance Opera Stage)
Broadcast:
Austrian Broadcast ORF, Croatian Broadcast HRT, Serbian Broadcast RTS, Dubai TV, AbuDhabiMediaCorporation ADMC, MBC Dubai
As representative of Audinate Mario holds lectures to introduce audio people to the world of AoIP and installed / asssisted with some of the larger Dante networks in Austria in Theaters, Studios, Broadcast facilities and Universities.
Other activities:
Audio gear distribution www.TSAMM.com, Curt Mangan Strings www.curtmangan-eu.com