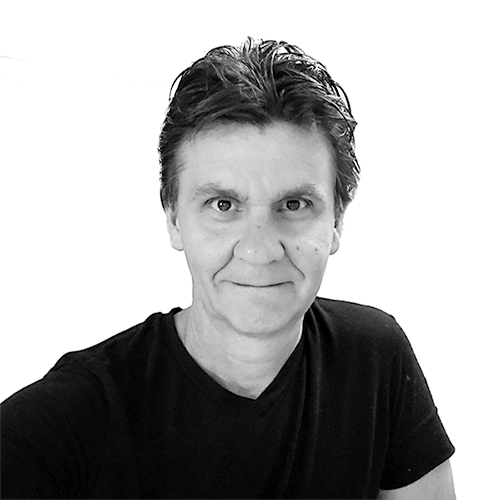 Born in Buenos Aires 1968, Gustavo Perezlindo has ventured from a young age in the development of technical solutions for live shows, applying his capabilities of Electronic Engineering, Architecture and production, allowing him to face the integral production of shows in a wide spectrum, ranging from design, production, and technical direction, from the initial concept to the final reality.
In the field of live shows he has made design and technical production for artists such as Diego Torres, Calle 13, Ednita Nazario, La renga, Diego Torres, Los rounds, Rayli, Alejandro Lerner, Juan Luis Guerra, as well as the technical direction of provincial events such as the FNS in San Juan Argentina, FNE in Jujuy and FNV of Mendoza Argentina among others. The producer company Baglietto.pro hired him in 1995 as technical director for all his events and installation projects, a task he performed until 2015.
In 1996 he was hired by the company Ringling Bros for the development and technical direction of the traveling exhibition "The Space Adventure", which made a tour of Latin America and Asia for four years. In 1999 he carried out the integral technical development of the first 360-degrees auditorium in Latin America for the Temaiken theme park, opened in 2002.
Ideas del Sur, for its tv program ShowMatch has had Perezlindo services since 2000 in the field of stage design, structural design, technical production and photography direction until 2011. It has also carried out design and technical direction for production companies like Endemol, MTV Networks and Canal 13.
He has worked for the company Museos Deportivos in the development and technical direction of the museums of River Plate, Boca Juniors, Cafayate Wine Museum, Rural Tango Palace and Museum of Conmebol Paraguay. In 2016, the Museum of Sustainability and Environment opens its doors in San Juan Argentina, developing both the technical project and the thematic contents. He has been a consultant for the company AEG worldwide since 2015, carrying out the technical projects for the Movistar Arena inaugurated in 2019 in Buenos Aires, Argentina.
The company Walters Storyk Design Group has Perezlindo services since 2005 as a technical consultant, developing projects such as the "Palace of Culture and Communication" in Guadalajara Mexico, to auditoriums such as the "University of the Arts" in Colombia among others.
In addition to his degrees in electronic engineering, director of photography and lighting designer, he added his title of Architect in 2020. When Perezlindo is not investigating new trends in the entertainment world, he spends time with his wife Sandra, with whom he has been married for 33 years, assisting her in her venture to distribute handicrafts. Together they have two children of 28 and 30 years.