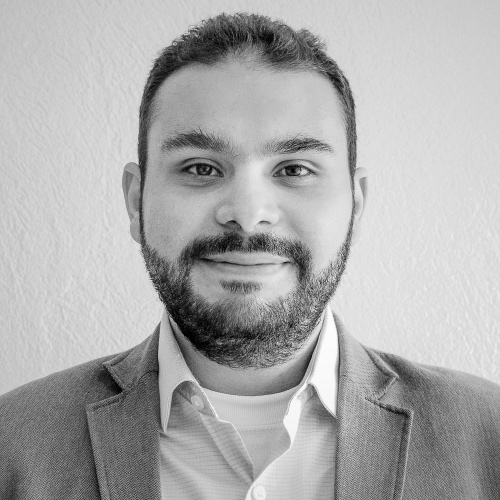 Andrés holds a Sound Engineering Degree with honors and acoustics Diploma from the University of San Buenaventura. Over 15 years working as a live sound, recording and mixing engineer, acoustics, and electroacoustic designer. He worked in R&D at Challenger, designing electroacoustic devices and sound systems for large scale projects. He worked over 6 years at the Teatro de Bellas Artes coordinating the areas of sound, lighting and stage machinery for over 900 shows of opera, ballet, orchestra, and musicals. Millán led the local technical production for Jarabe de Palo, María Creuza, and Totó la Momposina. He recorded/mixed artists like Flora Martínez, Burning Caravan, Josh Savage, The Hall Effect, Meteor, Minük, and more. He writes articles for Ingenium, La Casetería, and AES Journal and founded Diffusion Magazine and Boutique Pro Audio, distributing over 30 manufacturers.
Andres has been an AES member for over 10 years. In 2010, cooperated with the 4th AES LATAM Conference, Chaired for 6 years the AES Colombia Section, and currently serves as Co-Advisor. Millán has produced and collaborated with over 90 academic events in Latin America, including the Diffusion Magazine Convention (largest audio event in Colombia), along with keynote speakers such as John Storyk, Tony Maserati, Leslie Ann Jones, and Vance Powell. In 2016 chaired the AES Latin American Conference and received the AES Board of Governors Award. He has offered lectures and workshops in USA, México, Colombia, Perú, Ecuador, and Bolivia. Andrés is an AFMG EASE Instructor for the Latin America region.
Favorites:
Buildings: Prague Old Town architecture and Duomo in Milan.
Music: Pink Floyd, Puccini, Lagwagon, Chris Stapleton, and Frank Sinatra.