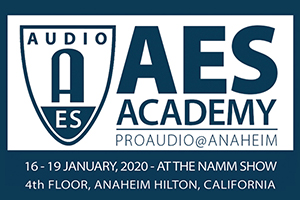 Thursday, January 16, 2020 — 10:00 am to 12:00 pm
NAMM Show 2020 – Anaheim Hilton, Level 4, C
Lecture: Control Room Design Evolution, Form, Function, Aesthetics & Acoustics
Presenter: John Storyk
Language: English
Thursday, January 16, 2020 — 10:00 am to 12:00 pm
Control Room Academy Masterclass: Control Room Design Evolution, Form, Function, Aesthetics & Acoustics With WSDG's John Storyk
Presenter: John Storyk, Eddie Kramer, Elliot Scheiner
Official Link
Over the past fifty years Recording Studio Control Room Design has been on one of the wildest rides one could imagine. Have these C.R. designs been driven by extraordinary technological advances? Have they evolved as a function of changes in the way music is delivered? Have they been driven by individuals constantly pushing the boundaries of esthetics and vibe while simultaneously demanding extraordinary excellence for internal room acoustics?
WSDG Founding Partner and Director of Design John Storyk will trace the last fifty years of control room design and evolution as well as offer a glimpse into the future alongside Grammy-winning producer/engineer/mixer Elliot Ray Scheiner [Foo Fighters, Beck, Faith Hill, Van Morrison] and Grammy-winning producer/engineer Eddie Kramer [Jimi Hendrix, The Rolling Stones, David Bowie]. From Electric Lady Studios (1969) to Jungle City Studios (2011) and beyond, this ride is certain to get even wilder and more exciting.
John Storyk has guided WSDG through nearly 3500 studio designs around the globe. He is a visiting professor at the Berklee College of Music in Boston, and co-author/principal professor of Berklee's new Masters On Line Course in Architectural Acoustics for Studios.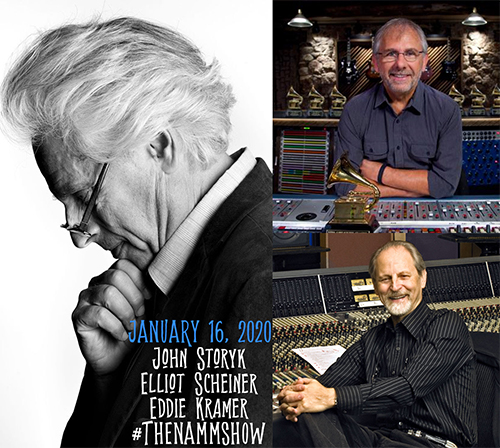 Send an email to info@wsdg.com for more information