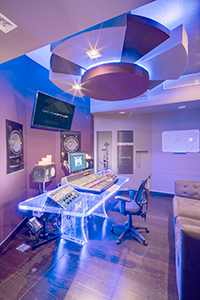 October 27, 2020 4:30 – 5:30 PM ET
The Evolution of The Project/Home Studio Today's 'e-studio'
Hosted by WSDG Founding Partner John Storyk
Panelists:
Robert Margouleff, Grammy-winning engineer (Stevie Wonder) – Los Angeles, USA
Pete Hoffman, Technical Director, Miloco Studio Group – London, UK
Clay Sheff, Owner, Smash Studios, NYC – New York, USA
Sam Inglis, Edit, Sound On Sound Magazine – Cambridge, UK
PK Pandey, Owner, AVN/SYS Engineering – Boston, USA
The project or home studio has been a familiar term for nearly 50 years but what does it mean? The argument can be made that personal studios have always been project intensive. However, a continually evolving generation of smaller, less expensive and more powerful gear, as well as a constantly expanding universe of applied acoustic techniques and materials have totally democratized the field and will continue to do so. Certainly, the events of the past year have presented social conditions unlike anything we have previously experienced in our lifetime. Every facet of Broadcast TV, Cable and Online studio development has been affected, including audio studio design and installation.
This panel will explore design, technology, social and legal aspects of this seemingly never-ending discussion, and will introduce the possibility of an entirely new studio format, we are calling the "e-studio" – at the moment a "working title" for the future.