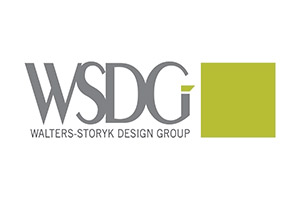 Monday to Wednesday – October 25-28,2015 – All Day
WSDG Headquarters, NY Highland Office
Title: "Best Practice" Approaches to Acoustical Data Acquisition
Presented by the Engineers Dirk Noy (Partner, GM Europe Office) & Gabriel Hauser (Project Engineer)
Language: English
Course Goal and Setup:
The goal of this course is to get the WSDG field teams up to speed in terms of performing efficient, reliable, standard-compliant and properly exchangeable on site data acquisition  The focus will be put on performing the actual measurements – and less on the actual analysis and interpretation of the data (that can more easily be done remotely, once the data has been properly acquired). 
The mornings (proposed 10:00 – 12:00) will be used for some theoretical touchups on acoustics, measurement technology and procedures. The afternoons (proposed starting at 14:00 and ending whenever they end :)  ) will be used to do an actual measurement at an interesting site. 
Course participants are strongly encouraged to bring in their own measurement hardware and software to be used throughout the course. If anybody wants a "recommended equipment" list we will gladly produce one.
Course Outline:
Day 1 (Monday, October 26  2015)
INTRODUCTION, ROOM ACOUSTICS 
–       Measurement of Sound Pressure Levels
–       Stimuli Signals
–       Spectral Measurements
–       Fourier Transformation
–       Sources
–       Impulse Response Measurements 
Site Requirements: Preferably medium- or large size room (can be same site as day three)
Day 2 (Tuesday, October 27 2015)
STRUCTURAL ACOUSTICS
–       Calibration
–       Measurement of Background Noise Levels
–       Sending Room, Receiving Room
–       Definition of STC and other sound isolation standard values
–       Tapping Machine
–       Impact Sound  
Tapping Machine requested for this day.
Site Requirements: Preferably recording studio with pretty high STC partition systems
Day 3 (Wednesday, October 28  2015)
ELECTRO ACOUSTICS
–       Speech Intelligibility, various metrics etc.
–       Modulation Index Transfer Function
–       DSP
–       System Calibration
Site Requirements: Preferably medium- or large size room with a working and accessible sound reinforcement system (can be same site as day one)