WSDG is proud to host a variety of videos on our lectures, seminars and other items. Please take a moment to visit our YouTube channel. If you subscribe, you will be automatically notified once a new video is posted.
Click Here to Visit WSDG on YouTube
---
Sergio Molho Hosts AIA's Technology and Systems Integration in Architecture
---
Storyk, Noy, Cipriano and D'Antonio Host Adventures at The Low End
---
Sergio Molho & Joshua Morris Host From Dreams To Reality
---
John Storyk Hosts Lessons from Electric Lady and Beyond
---
La Arquitectura del Sonido — Entrevista a Dirk Noy y Wolfgang Ahnert (Spanish)
---
John Storyk Hosts Studio Design for 2070 Panel at AES 2019
---
AES 2019 — Podcast Studio Design with WSDG and Guests
---
Architectural Acoustics & Audio Systems Design: Low Frequency Control in a Recording Studio
---
AES 2019 — New Developments in Acoustics by WSDG
---
Serendipity: The Genius Behind Electric Lady
---
John Storyk (Founding Partner — WSDG) answering 5 questions at Full Sail University
---
John Storyk | Studio Architecture & Acoustics at Full Sail University | Full Lecture
---
A Conversation With Robert Margouleff    |    Full Sail University
Stevie Wonder's groundbreaking '70s albums leaned heavily on the progressive and innovative synthesizer sounds of the TONTO synthesizer. Robert Margouleff was an integral part of the design and construction of the TONTO, and ended up playing a huge collaborative role on the development of the sound of those classic albums. He also had a hand in landmark releases by artists ranging from Jeff Beck, Gil Scott-Heron, and Bobby Womack to Depeche Mode, Devo, and GWAR, and, co-produced the film Ciao! Manhattan, which was based on his experiences in Andy Warhol's Factory.
---
WSDG at the 135th AES Convention – Intelligibility in Stadiums
Assuring high quality speech intelligibility for sports events in stadiums by Renato Cipriano and Sergio Molho.
---
WSDG Interview on Berklee in Valencia Studio Facilities
John Storyk and Romina Larregina of Walters Storyk Design Group (WSDG) discuss Berklee College of Music´s new studio design and construction project at their new campus in Valencia, Spain. The new recording facilities comprises of a state-of-the-art recording studio and four production suites. The facilities will be used by Boston undergraduate students participating in Berklee´s semester-abroad Global Studies program, as well as students from the Master´s programs.
---
NYU Video on James L. Dolan Recording Studio
The James Dolan Music Recording Studio is a 7,500 square foot multifunctional teaching, recording, and research space designed by Gensler and the Walters-Storyk Design Group. One of the most technologically advanced audio teaching facilities in the United States, the new facility greatly enhances the existing 12 studios which house the Music Technology program of NYU's Steinhardt School of Culture, Education, and Human Development. The studio is located on the sixth floor of 35 West 4th Street.
---

 John Storyk of WSDG and Pastor Joe of Crossroads Tabernacle Reunited
During the November, 2011 WFX Conference in Dallas, Texas, John Storyk reconnected with an old friend, Pastor Joe of Crossroads Tabernacle. Check out the video, posted on the Crossroads Tabernacle blog.
---

John Storyk of WSDG Interviewed at AES 2011 NYC
Real Home Recording interviewed studio architect/designer John Storyk at the recent AES. He's been a part of thousands of studio designs/installs around the world and was nice enough to chat about his company, Walters-Storyk Design Group, with RealHomeRecording.com .
---

SoundWorks Collection: Architect and Acoustician John Storyk
The Soundworks Collection is out to profile the greatest minds in the world of sound. Filmed in Studio A at The Art Institute of San Francisco, watch John Storyk as he talks about beginning his career, designing Electric Lady Studios, and how today's challenges in designing studios have changed.
---

Diffusion Magazine Interviews John Storyk & Sergio Molho at Javeriana University.
Watch John Storyk & Sergio Molho as they discuss architecture, acoustics and how they met and became lifetime friends and business partners.
---

Jungle City Studios Room Tuning
New York City's newest recording studio—Jungle City Studios—is tuned by WSDG's own Dirk Noy.
---

Palace of Culture & Communication
Located in Guadalajara, Mexico, the Palace of Culture and Communication is one of the most important centers of culture, entertainment, music and history appreciation in Latin America. WSDG was responsible for the acoustics in the 1800 seat capacity auditorium, used for theater, ballet, opera, concert and musical plays.
View the Video in English
View the Video in Spanish
---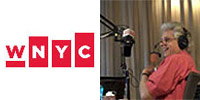 WNYC Interview with John Storyk
WNYC interviews John Storyk on the history behind Electric Lady Studios.
---

Painting with Sound: Eddie Kramer on Music, Sound and Process
Watch Eddie Kramer talk about the humble beginnings of Electric Lady Studios, which was originally intended to be a night club, and how it was created to be artist driven rather than corporate driven.
---

Eddie Kramer Discusses Electric Lady Studios
"Engineer Eddie Kramer discusses his involvement in steering Jimi and Mike Jeffery in the direction of a full service modern day recording studio that became Electric Lady. John Storyk, the designer of Electric Lady was the person that JYPSYEYE aka Stefen Isaac was connected to Eddie Kramer by. The discussion reviews John and his design work / history as well."
---

Javeriana University Construction
WSDG was in charge of the acoustic design and audio/visual & multimedia systems integration for Javeriana University's Atico Center, the region´s most ambitious audio/visual project to date. This is a timelapse video showing the construction of the building.
---

Mineirão Stadium
A video highlighting design features for the Mineirão Stadium renovation. WSDG was responsible for developing the acoustics for all internal and general public areas. It is one of the stadiums being considered for the opening ceremony of FIFA's World Cup in 2014.
---

Electric Lady Studios 40th Anniversary Event
Recently, the Audio Engineering Society hosted a 40th anniversary event for the storied Elecric Lady Studios, designed by John Storyk of WSDG. The event was streamed live, and featured many famous guests and producers who worked with Jimi Hendrix. The video includes an overview by John Storyk of the facility's construction.
---

Drexel University (9 Part Video Series)
Drexel University is a highly respected U.S. educational institution located just outside of Philadelphia, Pennsylvania. This presentation was given by WSDG co-principal John Storyk in 2009.
WSDG Drexel Lecture, Part I
WSDG Drexel Lecture, Part II
WSDG Drexel Lecture, Part III
WSDG Drexel Lecture, Part IV
WSDG Drexel Lecture, Part V
WSDG Drexel Lecture, Part VI
WSDG Drexel Lecture, Part VII
WSDG Drexel Lecture, Part VIII
WSDG Drexel Lecture, Part IX
---

AES 2009 Gearwire Interviews (2 part video series)
Gearwire interviewed John Storyk of WSDG during the 2009 AES. Storyk described the state of the studio business as well as offered predictions of future trends.
WSDG Gearwire Interview, Part I
WSDG Gearwire Interview, Part II