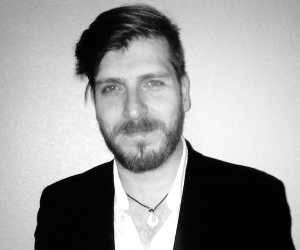 Born in Santiago, Chile, "Vyero" is a successful record producer and songwriter. After graduating from Universidad Mayor, (Chile) with a degree in Social Communications and Advertising and a specialization in A/V media, Vyero moved to Mexico in 2001 to kick off his music career.
Signed to Universal Music Mexico in 2004, he recorded a compilation album entitled "Autores del Nuevo Milenio". Vyero's subsequent album releases include: "Llevame" (2007), "Electro" (2012), and "Cover Sessions" (2013). He is currently preparing a new EP of original compositions entitled "Acustico", for release in late 2015. He has also served as a producer for a number of film and album recording sessions by various artists.
In 2015 Vyero joined Audio Gate International, a leading Mexico City-based equipment sales and consulting firm. Javier Villarroel has now been named exclusive WSDG representative in Mexico, and will focus his energies on developing client projects in the high-end recording, video production, performance venue, corporate and educational sectors.