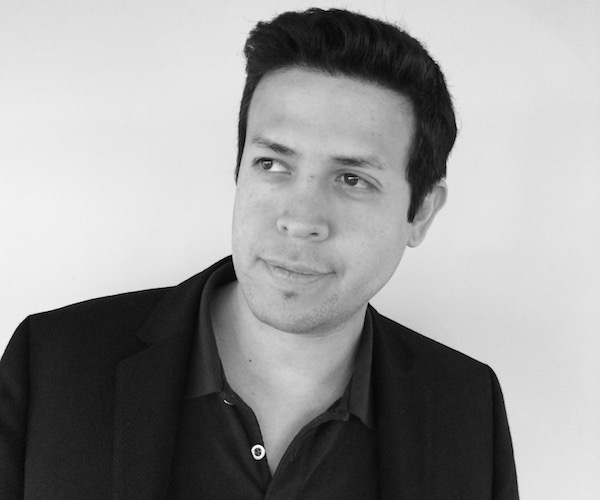 Mexico City native, Jesús Cardoso, developed an interest in the arts at age 8 when he expanded his traditional studies to include classical music. Within a few years he was a performing clarinetist. After completing his early training, he continued with formal studies in media and communications at the Instituto Tecnológico de Monterrey, Mexico's most respected engineering college.
At age 15, he began his career as a composer and pianist, designing and producing complete scores for musical theater. A partnership with César Producciones, a family-oriented production company, yielded several critic's awards, including the coveted Excelsior Prize for "Best Music in a Musical," for the original production of "Muchachos de Nueva York" (1999). Cardoso's adaptation of the J.M. Barrie's classic, "Peter Pan," continues to hold Mexico's record for "longest running family musical."
Although Cardoso's passion focused on creative work, he continued to pursue his interests in technology. Engineering remains an important part of his life, and he has been a pioneer in the art of "sampling." His composition style changed forever with the integration of music and cutting edge recording/production technology that developed in the 90's.
In 1997, he began managing Estudios Auvisión, a successful analog studio owned by his father. Jesús upgraded the studio into one of Mexico's first state-of-the-art Pro Tools® facilities. "When people see you as a successful pioneer in any kind of business, they come to you for advice on outfitting their own facilities," he says. "I have been counseling people on their equipment purchases and integration since I was nineteen."
At the turn of the millennium, Cardoso was offered a scholarship by Berklee College of Music in Boston. He spent the next 6 years achieving his Bachelors Degree in Professional Music, and achieved additional credentials in Film Composition and Music Production. During his time in Boston, he opened a small recording studio in the suburbs of Brighton. It quickly became a hub for local producers who also relied on him for technical and recording advice.   His growing reputation for technical expertise prompted Cardoso to open Audio Gate International, Inc., a consulting firm that he soon expanded into a successful equipment distribution channel. This introduced an array of high-end boutique brands to the Latin American markets.
"When I managed the studio business in Mexico, there was a constant struggle to acquire the equipment I needed locally. Audio Gate International was the first company to focus on bringing these high-end brands into the market."
Cardoso met John Storyk, during one of his guest lectures at Berklee College of Music. Storyk's designs had been an important influence in Cardoso's consulting choices that led to a number of successful collaborations. In 2015, Audio Gate International's influential position in Mexico's pro audio market and the Walter Storyk Design Group's program for expanding their client base in that country coalesced. By naming Jesus Cardoso as representative, WSDG can now provide a fully integrated, world-class studio design and equipment sales/integration service to Mexico's creative music production and recording community.